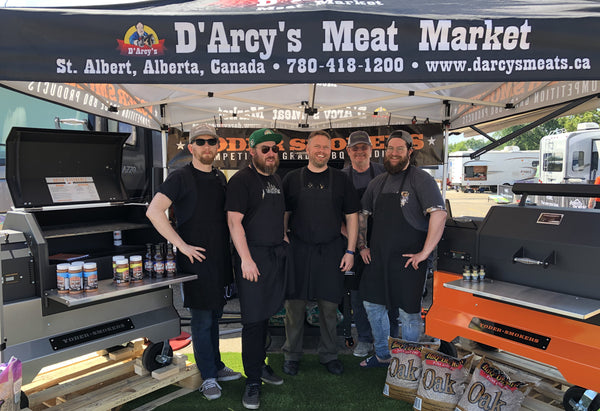 Yoder Smokers & BBQs
THESE AREN'T YOUR TYPICAL BACKYARD BBQS!

Refined in the toughest BBQ competitions, these BBQs & Smokers are make to help you become the BBQ Champ of your neighborhood. With fully welded pit doors to keep an even temperature, and at least 225 Lbs of steel, Yoder Smokers are built solid to give you a lifetime of delicious smoked & BBQ'd meats. In fact, Yoder is so confident in their BBQs that they guarantee them against burn out for life.
Each Yoder Grill & BBQ is 
hand crafted to order
 in Huchinson, Kansas. But, you can see them for yourself right in the butcher shop. Come into D'Arcy's Meat Market to check out Yoder Smokers in person and talk to the staff about elevating your backyard BBQ with your very own.
*** We won't be beat on Yoder Smokers! Some conditions apply. ***
Not only does D'Arcy's offer the best local meat available, we provide an array of additional services.