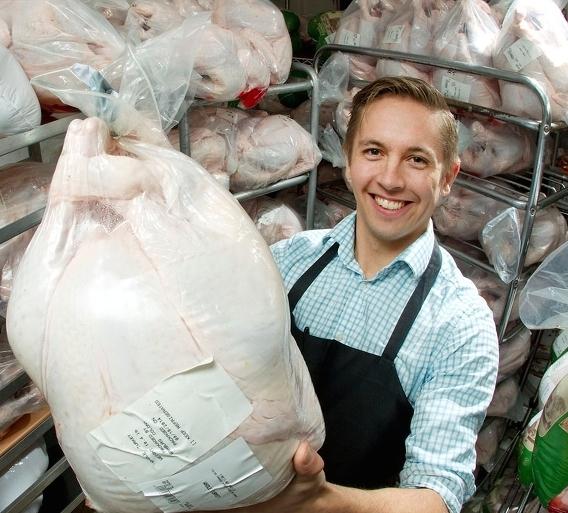 Poultry
D'Arcy's Meats is proud to carry a wide selection of locally raised, farm fresh poultry. From chicken wings to Thanksgiving turkey, to more adventurous poultry, like duck & geese, D'Arcy's Meats has you covered.
CHICKEN & TURKEY
An everyday meat like chicken provides endless possibilities for preparation and flavour. Especially when you start with delicious, healthy, local chicken. Likewise, a tasty, beautifully roasted turkey is the perfect centerpiece for any celebratory dinner. Let D'Arcy's be your destination for your next farm fresh turkey or chicken.
Whatever your recipe calls for, the chicken & turkey sold at D'Arcy's Meats – no matter the cut – is always from local Alberta Farms that take pride in raising quality chicken & turkey for your family. 
What are the advantages of locally raised poultry?
Better flavour

Fresh and cut in house by our Butchers

Support local Alberta farms
OTHER POULTRY
Looking for something a little more adventurous? Consider trying a less common poultry in your next meal.
Duck – A decadent poultry that adds elegance to any dinner party or special event

Goose – A great alternative to a festive turkey or ham at your next holiday gathering
Have a special request? D'Arcy's Meats is more than happy to meet your poultry needs! Come in today for quality chicken, turkey & other poultry to make your next dinner delicious and memorable. All meat prices fluctuate based on market prices.  
Contact us to get a quote!