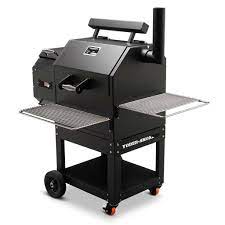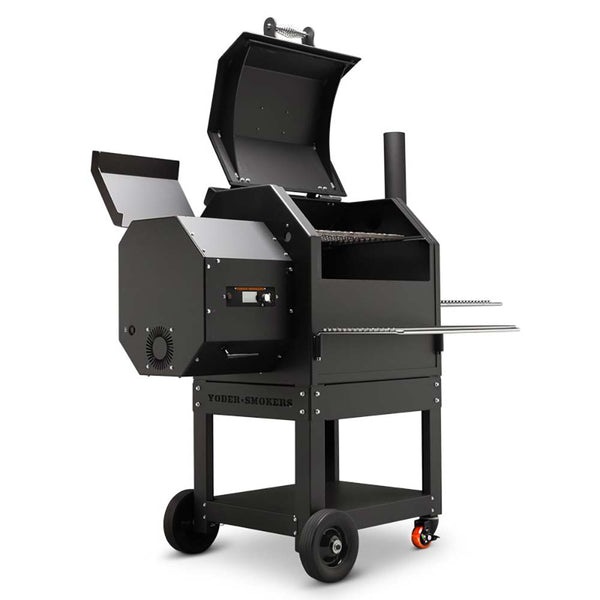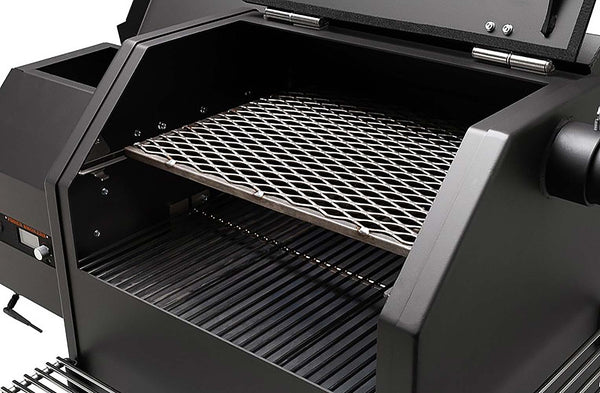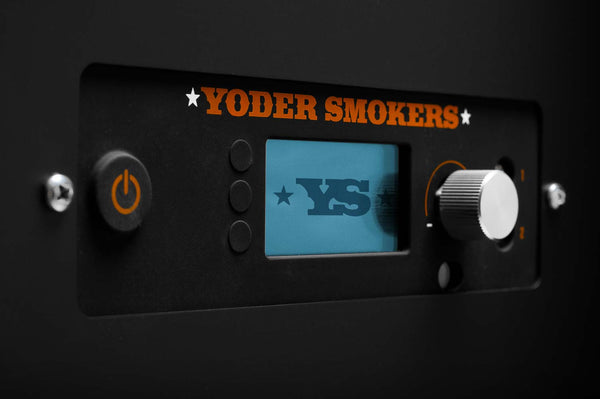 *** We won't be beat on Yoder Smokers! Some conditions apply. ***
Yoder Smokers Pellet Grills feature Yoder Smokers ACS Control System with Wi-Fi and Bluetooth connectivity, as well as two integrated food probes for monitoring. A ceramic ignition system, heavy gauge steel construction, and custom orange casters are standard on S-Series pellet grills.

With 800 square inches of cook space, combined with nearly 12 inches of headroom, there's plenty of room for anything from briskets and pork butts, to beer can chickens and turkeys. But the real versatility is the ability to truly flame grill on the same cooker. Yoder Smokers pellet grills can be set up for direct over the flame grilling, a feature that can't be matched anywhere else.
So, when you need 700°F to properly sear a steak, you've got it — likewise when you need 250°F for a 12-hour smoke, you've got that too. And manage it all from the palm of your hand with our mobile app — everything from recipes to smart programs, you're in control. Last but not least you have American Made peace of mind with a rock solid warranty: 10 years on the cooking chamber, 3 years on the ACS controller, and 3 years on the ceramic igniter.