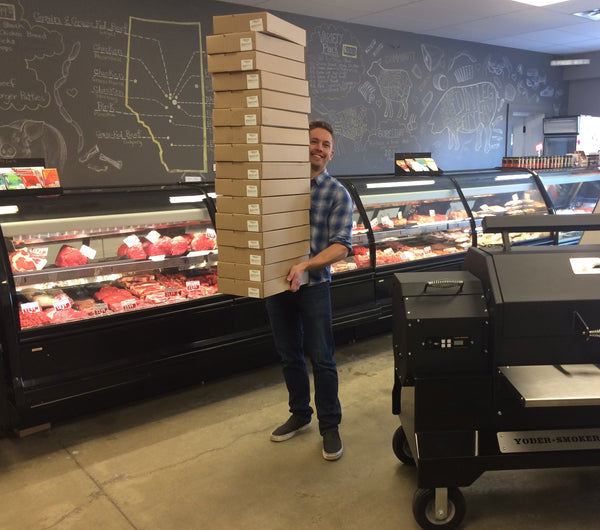 Hamburger Patties
We make our hamburger patties in house and from scratch!
Wether you're looking for a weekday family dinner or a large event like a wedding or staff party we've got you covered! 

Hamburgers are a quick and easy meal. Cook them fresh or defrosted. Heck, they can even be kept in your freezer and cooked from frozen on medium heat until an internal temp of 170F.