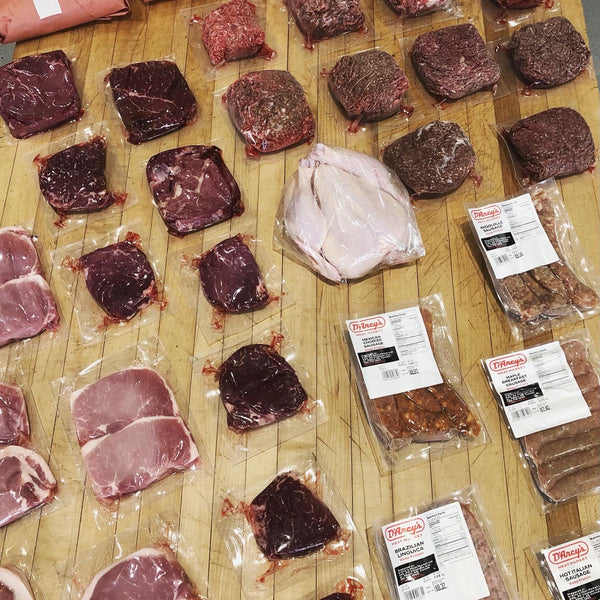 Meat Packs & Cost Saving Options
Our Meat Boxes and Freezer Packs are a great solution when you're looking to stock up and save money. They contain a great selection of high quality meats that we either make in house or source from local Albertan suppliers!
SPECIAL ORDERS & REQUESTS

We pride ourselves on carrying a wide selection of quality meats, homemade specialties & charcuterie. If we by chance don't have what you're looking for or you require a custom cut or product made, we are more than happy to fill any special requests you may have. Call or come in today to find out how we can help you.
Delivery available in the Greater Edmonton Area.
Call our St. Albert Store for wholesale inquiries: 780-418-1200