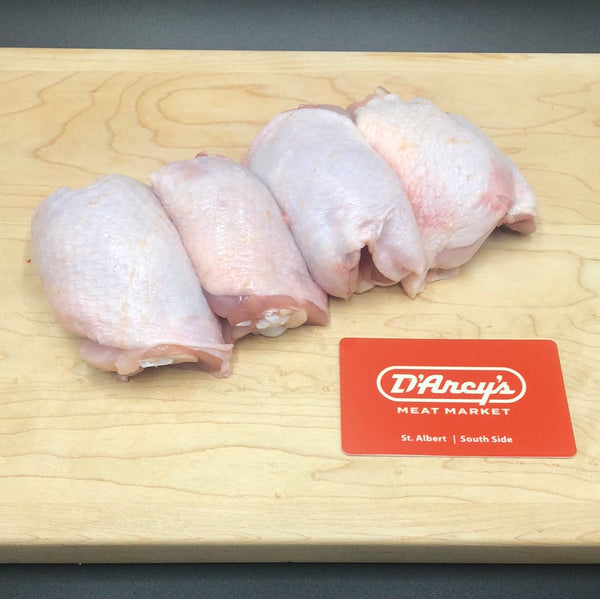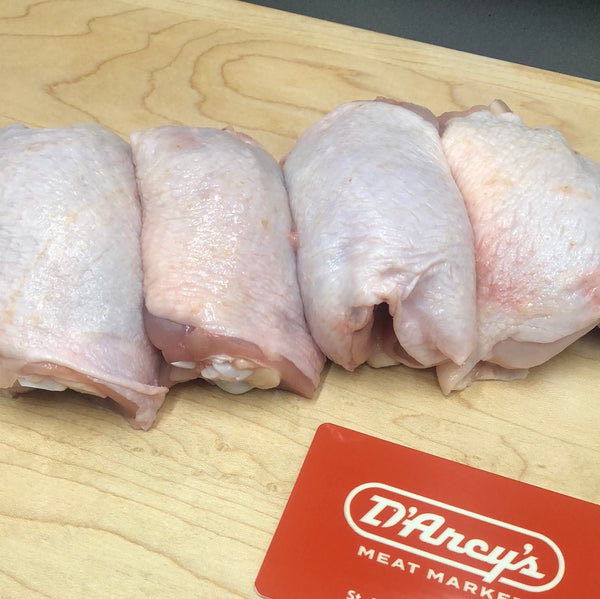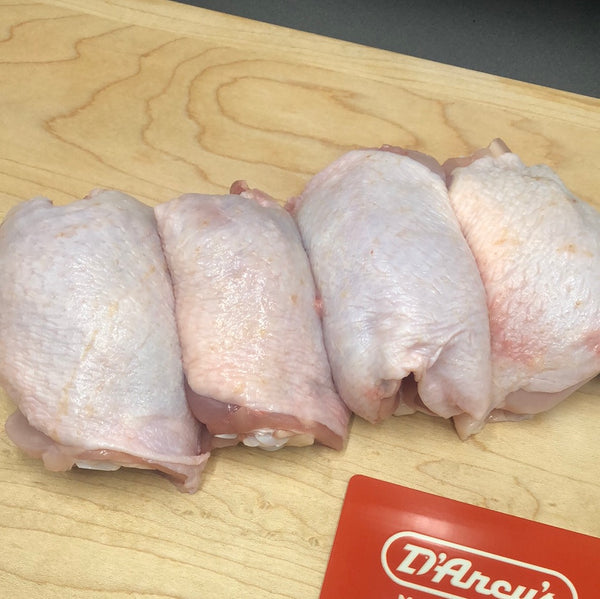 BONE IN SKIN ON CHICKEN THIGH
Our Farm Fresh Chicken is raised less than an hour away form our St. Albert store!
We get fresh chickens delivered each week and they are a huge hit with our customers! Try some and you'll be sure to taste the difference from a typical grocery store chicken! 
Sold as an individual thigh. Be sure to increase the quantity to get the number of thighs you need. On average 1 chicken thigh weights 150-170grams (5-7oz)