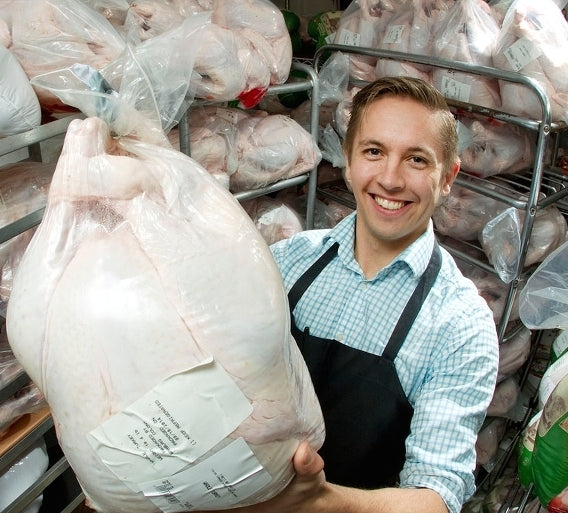 Whole Thanksgiving Turkey Deposit
Our Turkeys are locally raised on farms around the Edmonton region and dropped off at our shops just a few days before the Thanksgiving Holiday. 

Secure your Whole Free Range Turkey by leaving a $15 deposit. The remaining balance can be paid in person when you pick up. Turkeys are not available for delivery, please choose 'Local Pick Up' and your preferred location. Pick up dates are October 5th-7th, 2023.
This Thanksgiving our turkeys are fresh. Cost of the turkey is $4.98/lb. ($10.99/kg). 
***Turkey sizes can not be guaranteed as the farmers can only give us their best guess as to the sizes they expect. Discounts will not be given should the turkey fall outside of the requested range. Should you find your turkey to be too large or too small at the time of pick up talk with us and we can help with suitable options. Thank you for your understanding and for supporting the local turkey farms in your area!