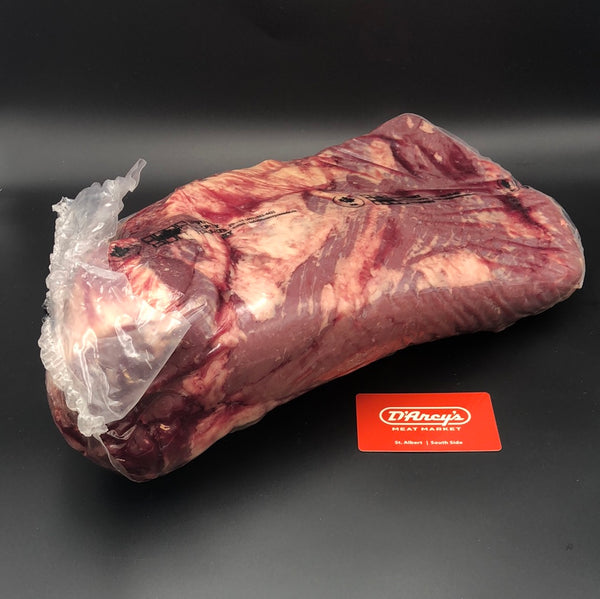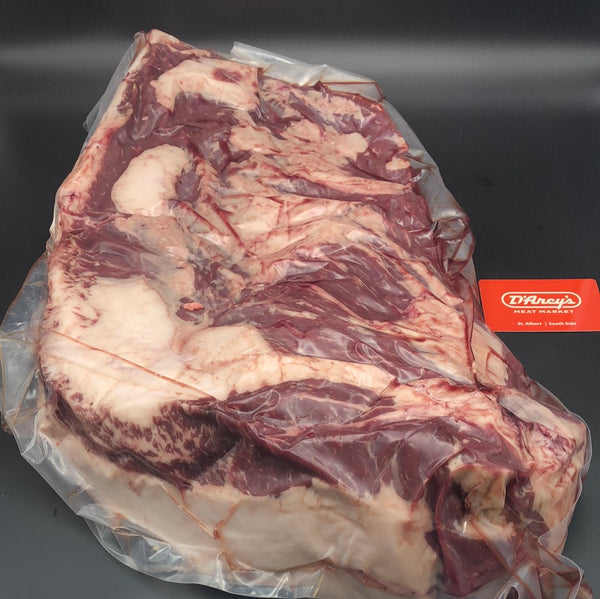 Beef Brisket is the king of the smoked meats! Its a tougher cut, but when perfectly cooked can be one of the greatest meats available! 

Brisket Flat = Leaner
Brisket Point = Fattier
Trimmed Packer = Whole Trimmed Brisket
Packer = Full fat, for the connoisseur who prefers to trim their own meat! Lower cost.
Prices listed here are only available online. If you need a custom brisket size or trim level give us a call or send us an email we can help! 
AAA Alberta beef has an excellent flavour, and tenderness when properly cooked. Our AAA Alberta beef is wet aged between 14-40 days which enhances the quality and eliminates the need for mechanical tenderizing. It is a great choice when looking for a less expensive option that is sure to impress (When compared to grass fed, certified organic, dry aged, or wagyu beef varieties).