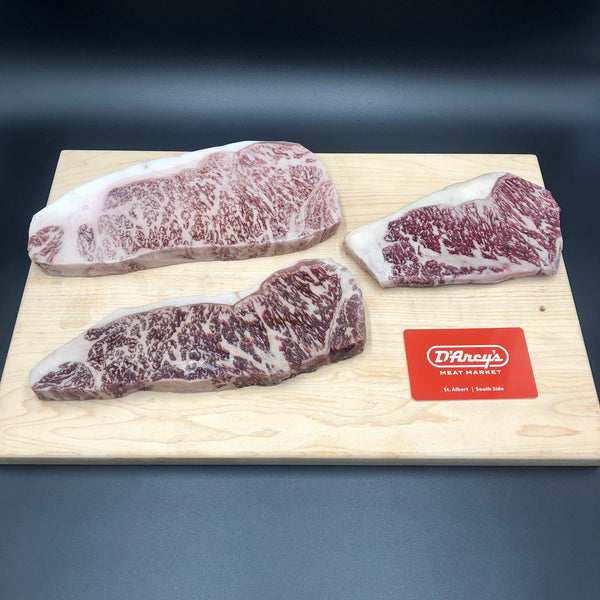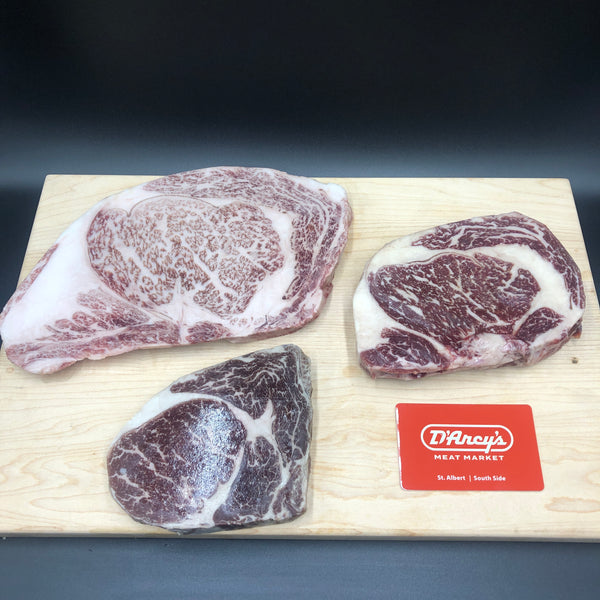 Check Wagyu off your bucket list. This Wagyu Beef Tasting Pack is a great idea for a dinner party or as a gift for the ultimate foodie in your life. Featuring A5 Japanese Wagyu, MBS 8-9+ Australian Pureblood Wagyu, and Dry Aged Alberta Purebred Wagyu you'll have the opportunity to experience the world's best beef in one sitting!
Pay close attention as with each bite you'll be able to detect differences in the flavour, tenderness, and marbling from each piece.
Wagyu Beef has a very high marbling content and can be very rich. We recommend sharing this experience with between 6-8 adults. Your guests can expect to have 2-3 pieces of each steak. 
It's recommend that each steak be cooked the same to an internal temperature of 130F so be sure to use a meat thermometer. Season lightly with coarse salt.