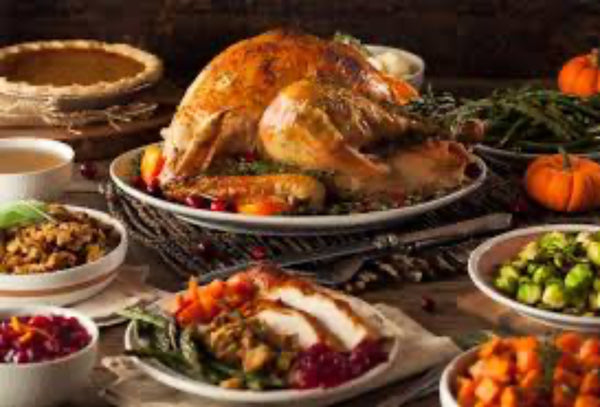 Let us do the cooking for you this Holiday Season! D'Arcy's Meat Market has created this classic Christmas feast so you can sit back and relax.
Christmas Holiday Meal includes:
Traditional Roast Turkey
Glazed Loin Ham
Sage, Apple, and Sausage Stuffing 
Savoury Gravy                                                                                                            
Cranberry Sauce                                                                                                
Garlic Mashed Potatoes                                                                
Mixed Root Vegetables
Dinner Rolls and Butter
This meal is only available via store pick up. Our Edmonton location is only able to support cold meal pick ups on December 24th 12pm-4pm. The St. Albert Butcher Shop location will have cold pick up December 24th 12pm-4pm and hot meals December 25th from 12-3pm. Each serving is enough for 1 adult so be sure to increase the quantity to match the number of guests you're having for dinner. 
Dinner for 1 is served as a complete meal in 1 container.
Dinner for 4 is served family style, with each item getting its own container. 
These meals will not be available for pick up at D'Arcy's Smokehouse Restaurant.