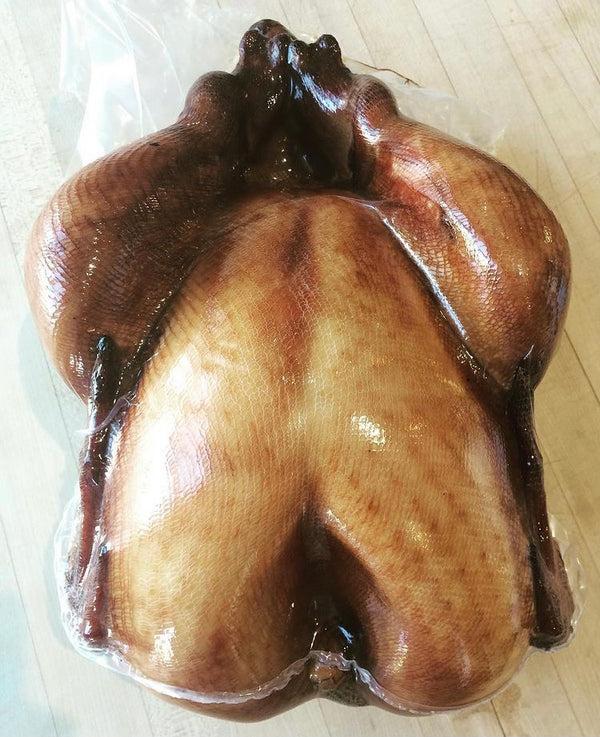 Smoked Whole Turkey Deposit
Our Smoked Turkey is brined in house and smoked over real hardwood for superior flavour!

Secure your Whole Smoked Turkey by leaving a $15 deposit. Pick up dates are Dec. 21-24th, 2023 The remaining balance can be paid in person when you pick up. 
Cost of the smoked turkey is $7.25/lb. ($15.99/kg). 
***On average a Whole Smoked Turkey Weighs between 10-15lb.