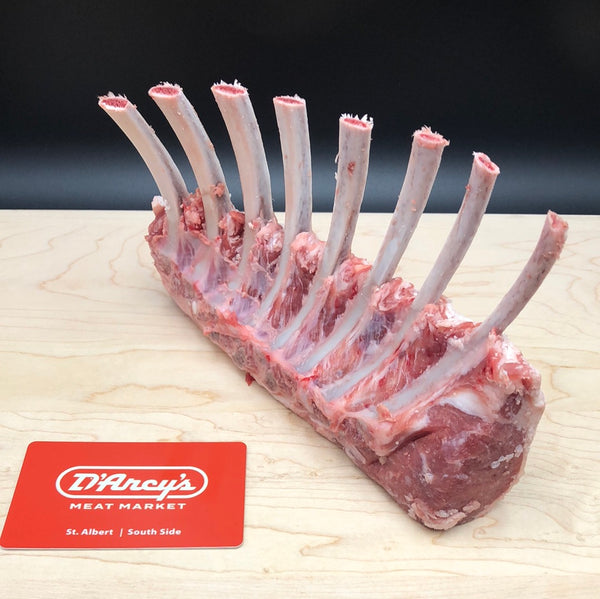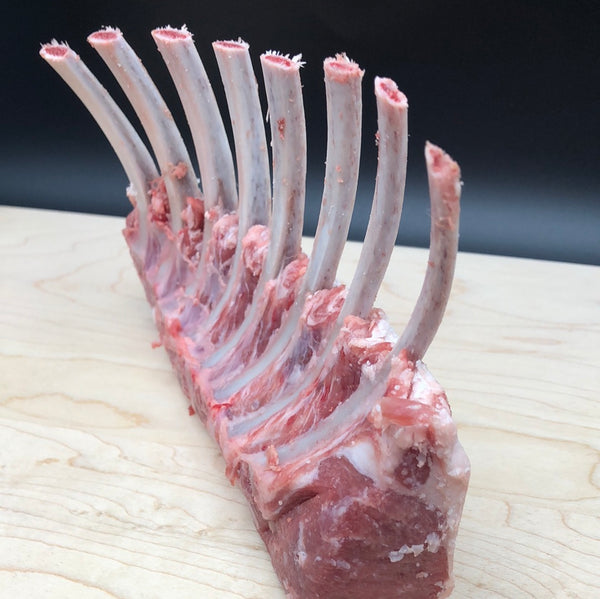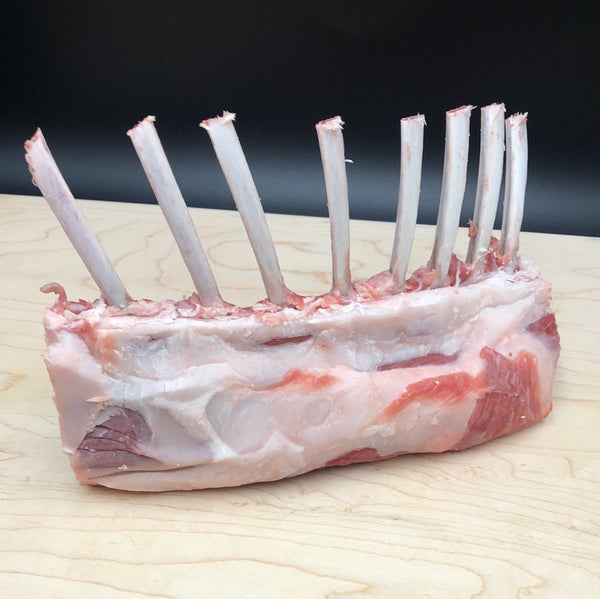 Rack of Lamb is the best cut available when choosing lamb for your meal. We trim them the maximum amount ensuring the large fat cap is removed. Only the most tender and eye appealing part remains when our skilled butchers are finished. 
Rack of lamb can be cooked quickly on a BBQ or in a skillet until rare or medium rare. Aim for an internal temperature of 129 - 130F before resting. 
You can cut in-between the bones and make yourself lollipop chops or leave us a comment at the checkout and we'll do it for you!
We source our lamb from either Camerose or Innisfail, Alberta.