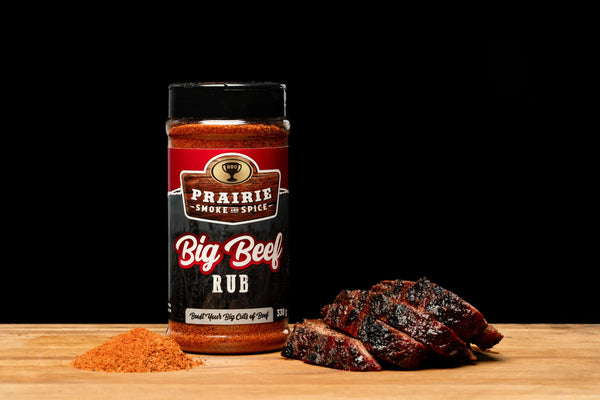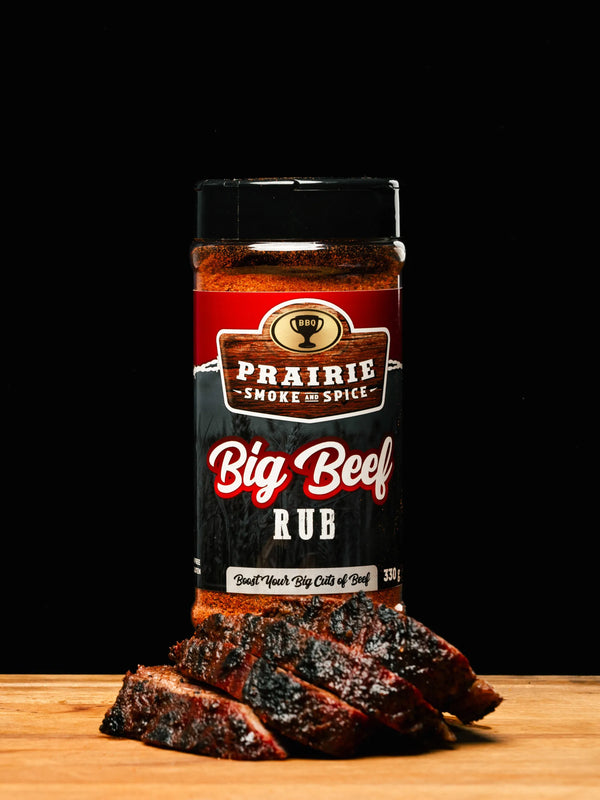 Prairie Smoke & Spice - Big Beef Rub
This rub was created to compliment your Big Beef! Our competition brisket rub is designed to accent the flavour of all big cuts of beef – roasts, prime rib, etc. It's great in homemade burgers, chill, or on wild game.

Directions: Apply heavily to big cuts of beef. This will help develop that delicious, luscious crust that everyone loves!
- 330g Shaker