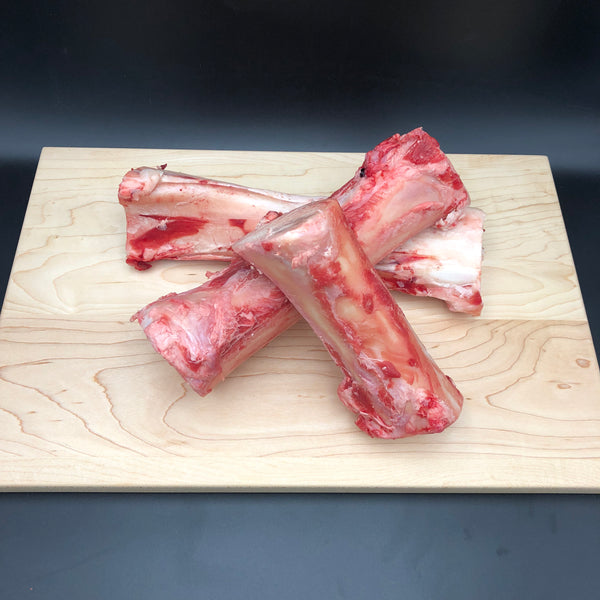 Marrow bones are great for making gourmet dishes, excellent broths, or as a nice treat for your pooch! 
Need them split lengthwise? Or cut into smaller pieces (discs). Just leave us a note when you order and we can have them ready!
Each $11 order includes 1 x kilogram of marrow bones.