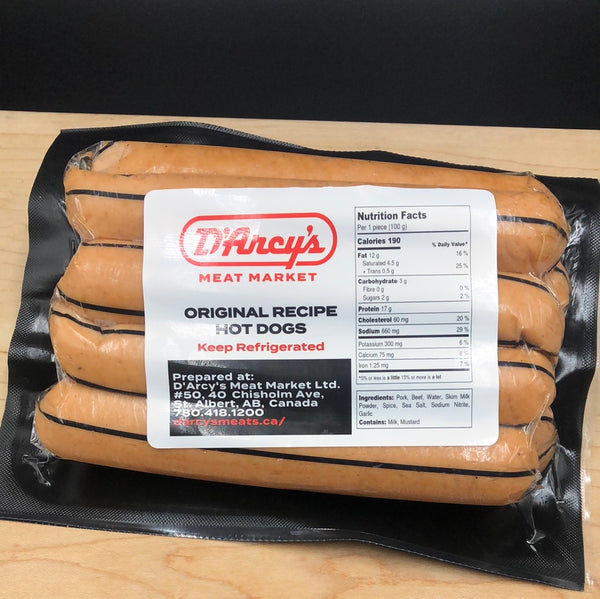 We make our Hotdogs from scratch in house. These are fantastic over the camp fire and on the bbq. Heck, you could even boil them if you like!
They're meaty without any unnecessary fillers or fats. Expect a quality dog your whole family will love. The texture of our gourmet version is firmer than a traditional hotdog.
Each pack of Gourmet Hotdogs contain 4 hotdogs each pack of Classic Hotdogs contain 8 hotdogs.