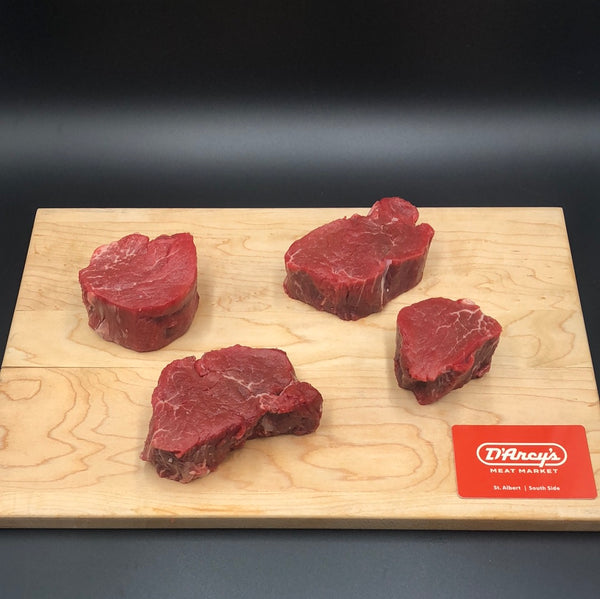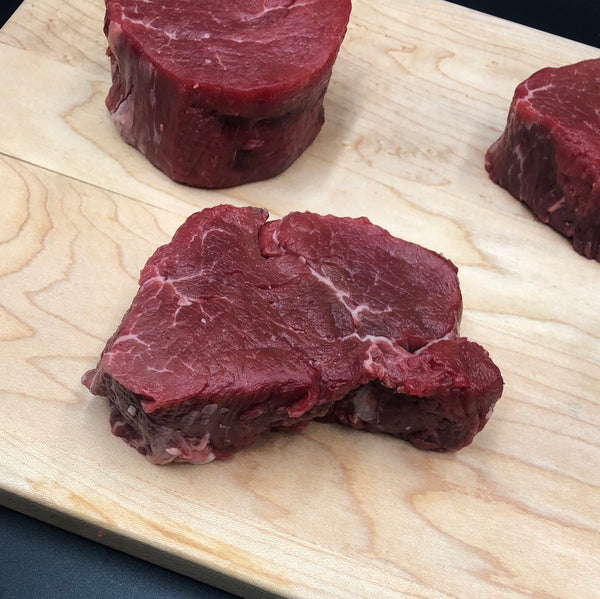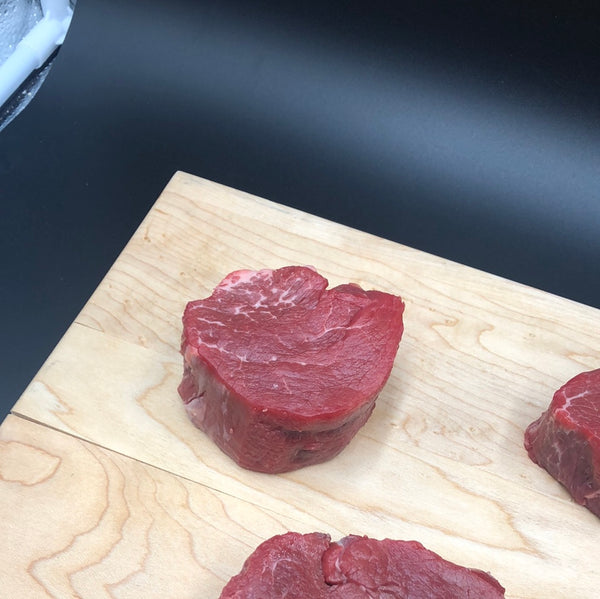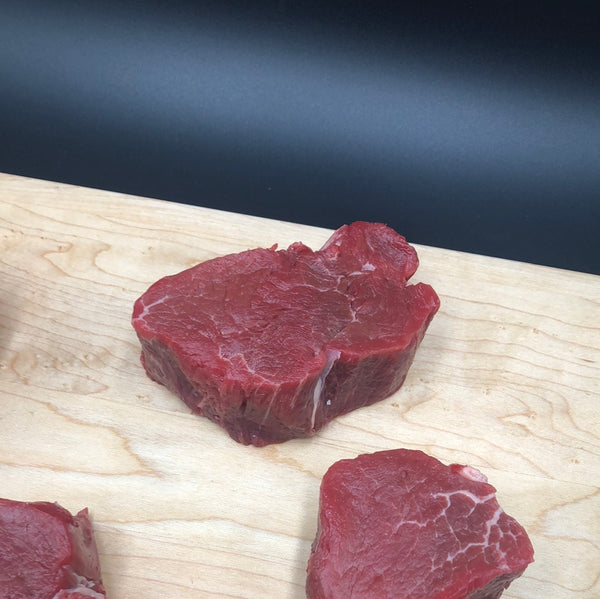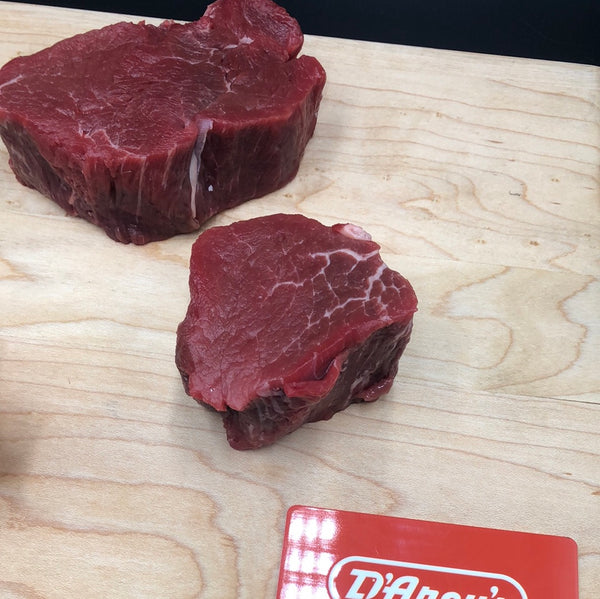 GRASS FED BEEF TENDERLOIN STEAK
Tenderloin Steak is one of the best cuts you can choose for flavour and is the most tender.
Our grass fed and finished beef is raised just north of St. Albert, AB by the Jubenville family this is the healthiest choice of beef. It has a lower fat content and an earthy rich flavour. Despite being leaner it is still a surprisingly tender beef when prepared correctly. We recommend cooking it medium rare to an internal temperature of 130F.
The Jubenville farm is certified organic and certified humane. 
*Pricing may vary in store.