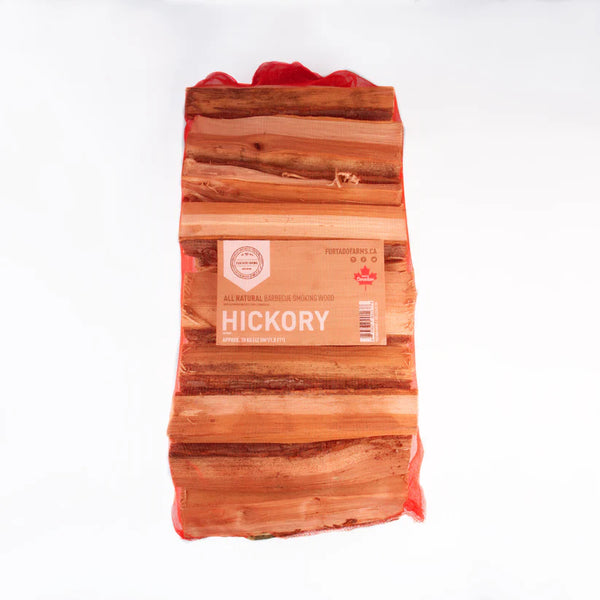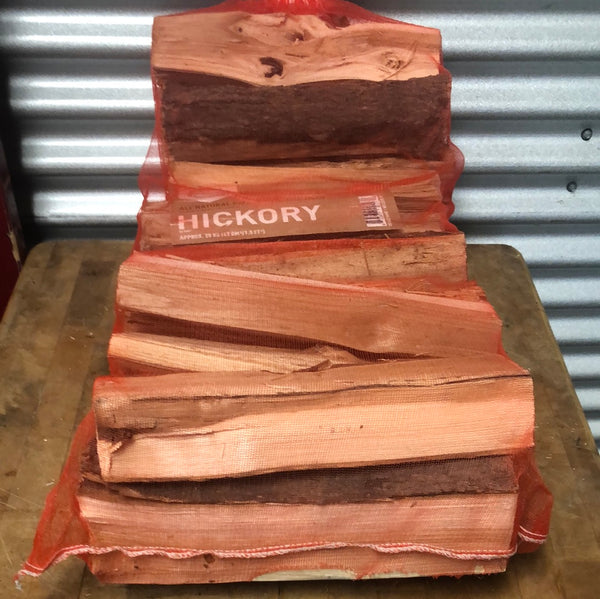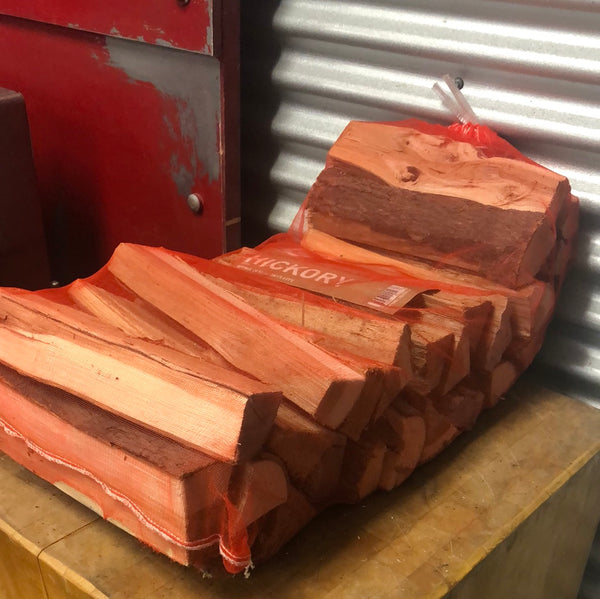 FURTADO FARMS HICKORY COOKWOOD 20kg
These Cookwood Logs are seasoned one year at a minimum in the great outdoors. They're cut into 12″ lengths and split into a diameter of approximately 2″-4″ to fit most smoker fireboxes.
The logs are perfect for offset smokers, barrel smokers, charcoal and wood grills, as well as pizza ovens.
With a lower moisture content, they burn hotter and longer producing maximum heat output all while providing plenty of smoke and flavor in the process.
They're great for starting a fire, burning logs down into coals and grilling over, creating 100% natural coals for cooking!
Hickory Logs produce a strong and intense smoke flavour while still having hints of sweetness. A very popular choice for all things beef, pork and even chicken.
One of the most popular cookwoods on the BBQ scene.