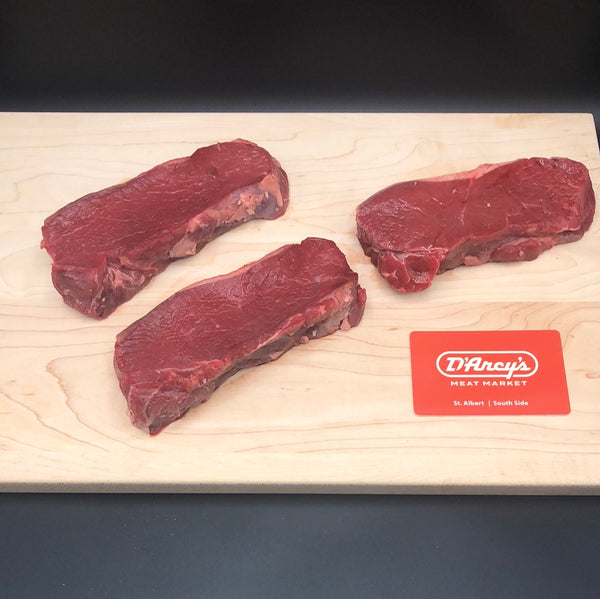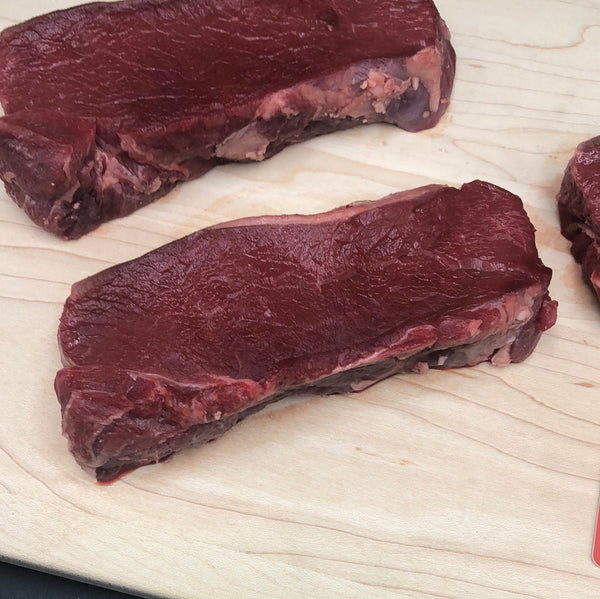 Elk Striploin is an excellent choice when you're looking for a more tender cut that is suitable for grilling. We recommend not to cook Elk over an internal temperature of 129F (medium rare).
Since Elk is quite a bit smaller than beef, you're able to get smaller Striploins very easily. Choose a 7-8 oz portion for a 1" thick cut.
Elk is a lean meat that is high in protein and full of flavour. Alberta is home to many fine Elk farms and we are proud to offer Elk that is sourced locally right here in Alberta. Our Elk products are naturally raised and free of any growth enhancers, steroids, or added hormones.