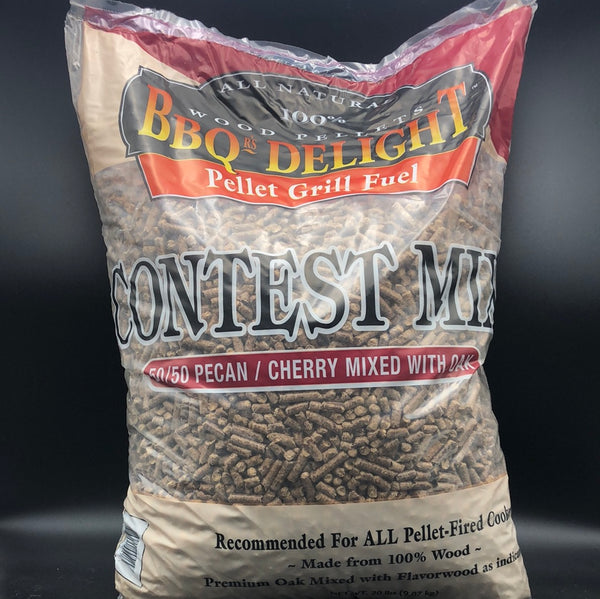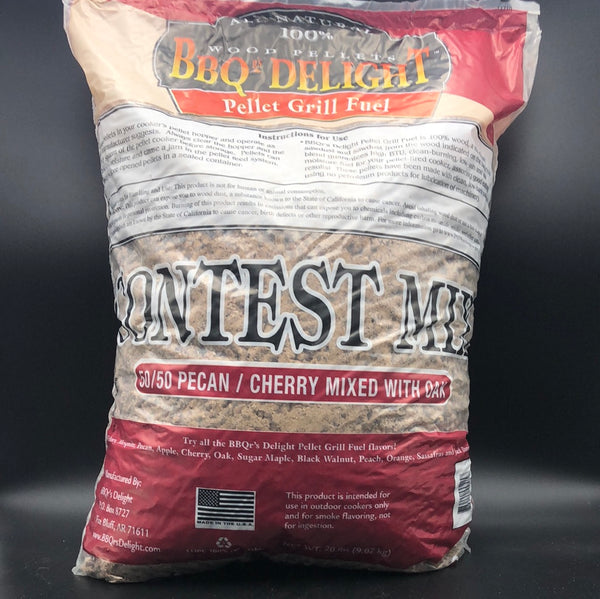 COMPETITION BLEND BBQR'S DELIGHT PELLETS 20lb.
One of our best selling pellet blends that is great for the 4 competition meats meats: beef brisket, Pork Shoulder, Pork Ribs, Chicken. Pecan and Cherry sawdust have been mixed in with Oak before pelleting. 
Candy Sue, pitmaster of BBQr's Delight barbeque competition team, cooks all meat categories on one cooker (Yoder Cimarron Trailer), so she needs pellets that work for everything!  She mixes 50/50 pecan and cherry in a 5 gallon bucket and that's what goes in the hopper.