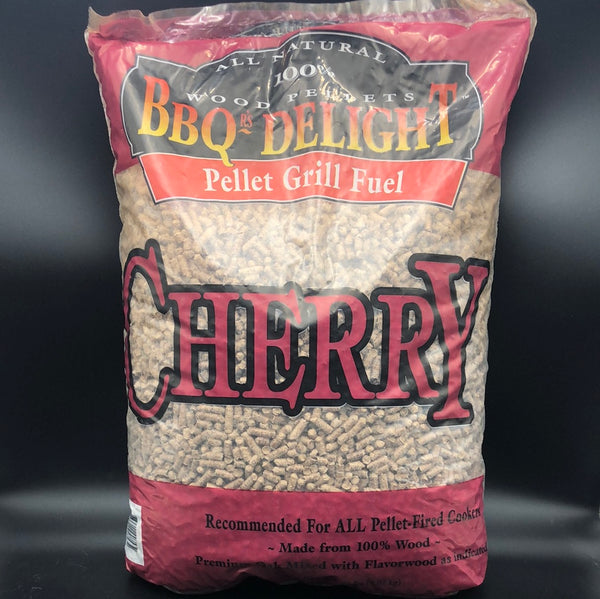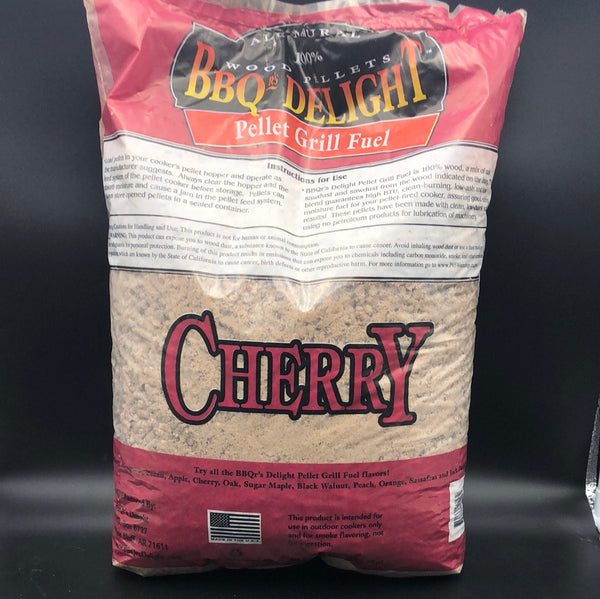 CHERRY BLEND BBQR'S DELIGHT PELLETS 20lb.
Infuse a clean smoke flavour into your food with BBQr's Delight Wood Pellets. Cherry pellet grill fuel is cherry wood blended with oak wood before pelleting. Sweet smoky flavour with a rosy hue. Gives the deepest "smoke ring" on meat.
The choice of competitors everywhere, BBQr's Delight Wood Pellets are consistently rated among the highest quality pellets available. These pellets are a blend of 2/3 oak and 1/3 flavour wood.