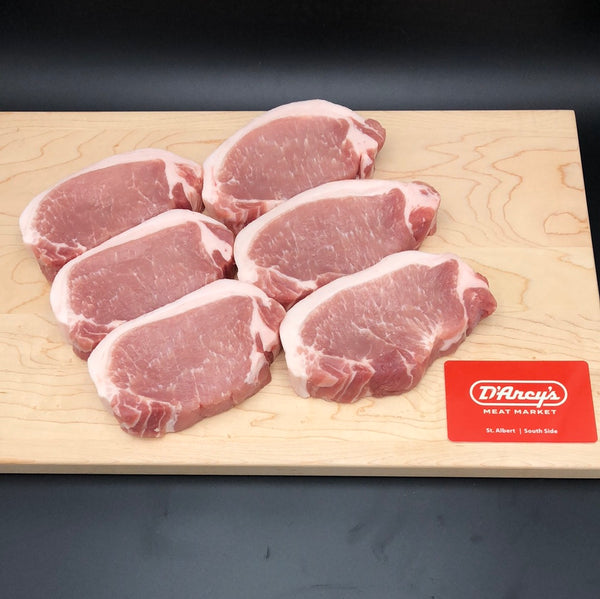 BONELESS CENTRE CUT PORK CHOP
Boneless Center Cut Pork Chops are a great choice for an easy and delicious meal. They can be barbecued or seared in a cast iron pan for great results.
Pork chops are safe to eat at a minimum internal temperature of 145F. Be sure to use a meat thermometer to ensure the chops are cooked perfectly. You'll have juicy, tender, and delicious pork every time! 
A 6-8oz chop will be around 3/4" - 1" thick. 
While all pork chops contain some fat...chops on the Leaner OR Fattier side are available. Feel free to leave your preference in the notes section during check out and we will get you your preferred type. 
*Online prices available in store by request only. Please see one of our team memebers for online pricing.