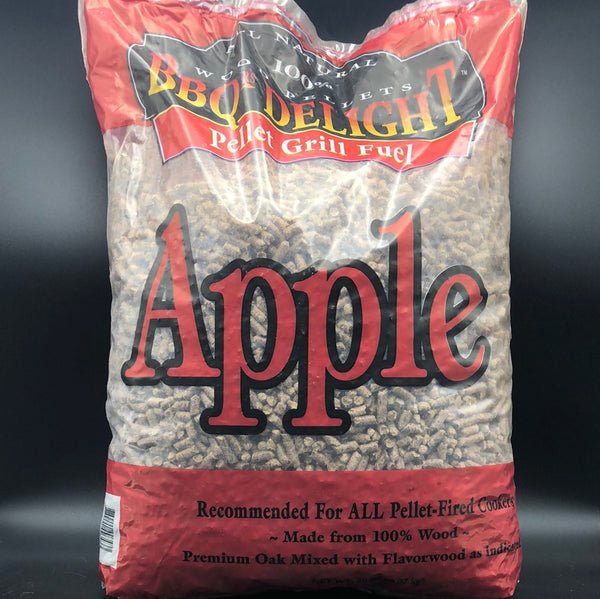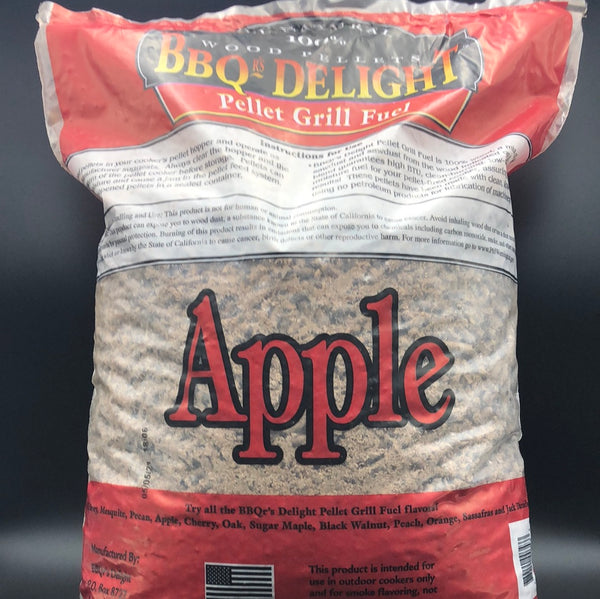 Apple Blend BBQr's Delight Pellets 20lb.
Apple, Sweet, fruity smoke. Strongest of the fruit woods. This pellet grill fuel is flavour wood blended with oak to give you consistent, clean fire for your pellet burning cooker and plenty of great smoke flavour for your food.
The choice of competitors everywhere, BBQr's Delight Wood Pellets are consistently rated among the highest quality pellets available. These pellets are a blend of 2/3 oak and 1/3 flavour wood. Infuse a clean smoke flavor into your food with BBQr's Delight Wood Pellets.