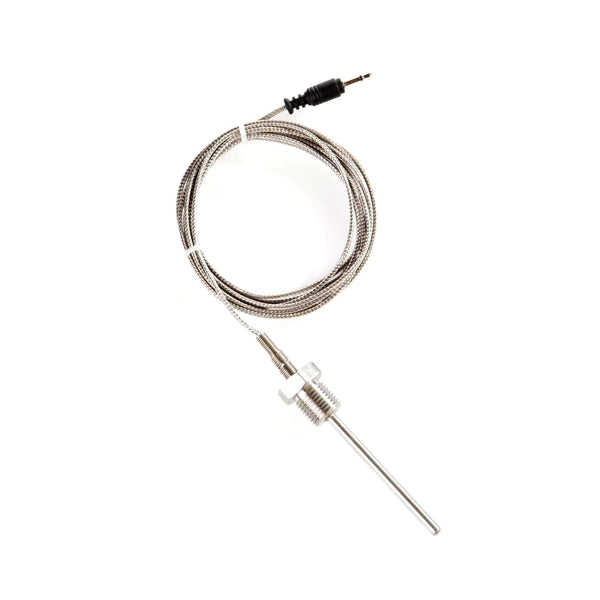 AMBIENT PROBE (1/4" BSP THREAD.) - THERMISTOR
Provides accurate temperature readings in hot and cold environments. Easy to mount inside of an oven, grill, cooler, or freezer.
Probe type: 100K Thermistor. Probe Temperature Range: 0 to 572°F (-18 to 300°C). Specifications: 6 ft. cable, 2.5mm audio connector, 2 1/4 in. long probe, 4mm. diameter.  1/4 BSP Threading.