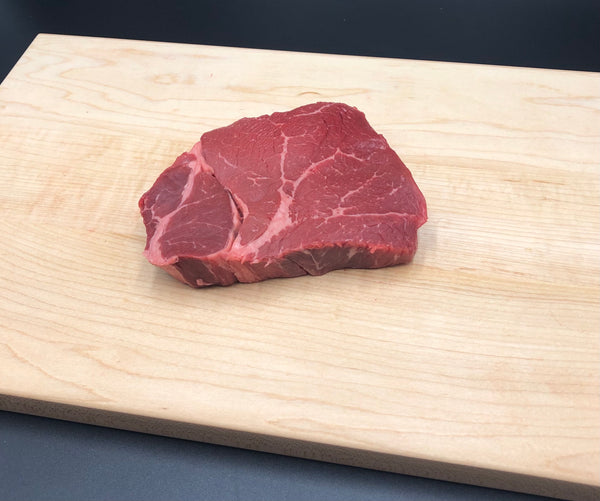 Top Sirloin Steak is one of the leaner and more affordable cuts from a beef. For best results cook this steak medium rare. An 8-10 ounce portion is an average sized steak.
AAA Alberta beef has an excellent flavour, and tenderness. Our AAA Alberta beef is wet aged between 14-40 days which enhances the quality and eliminates the need for mechanical tenderizing. It is a great choice when looking for a less expensive option that is sure to impress (When compared to grass fed, certified organic, dry aged, or wagyu beef varieties).
*Online Pricing is available in store by request only. Please see a team member.