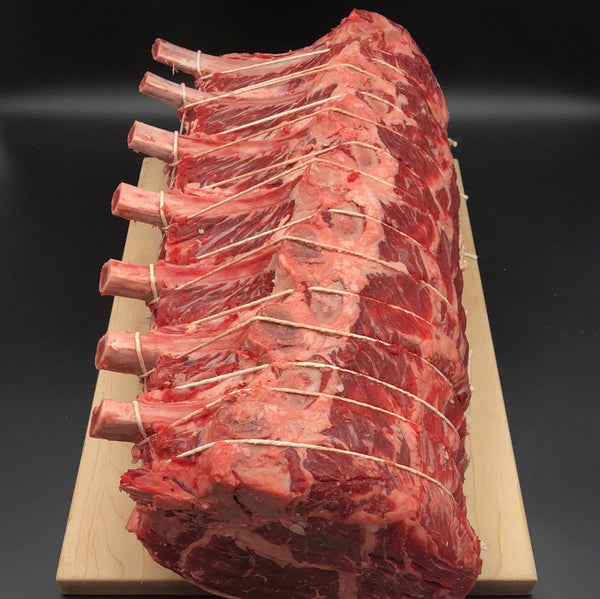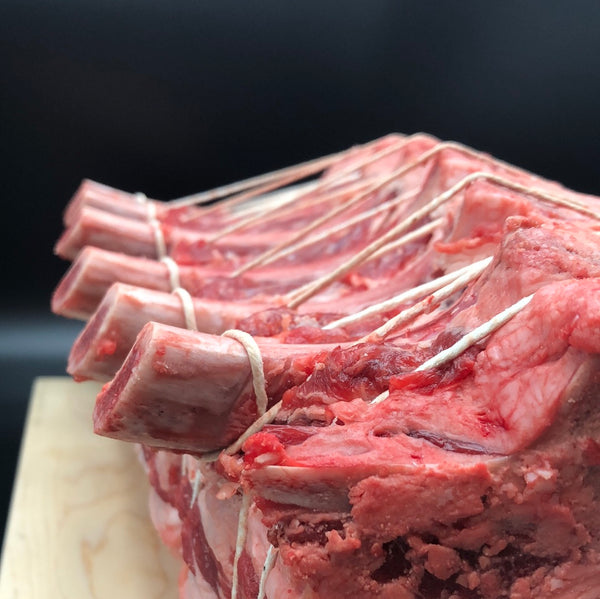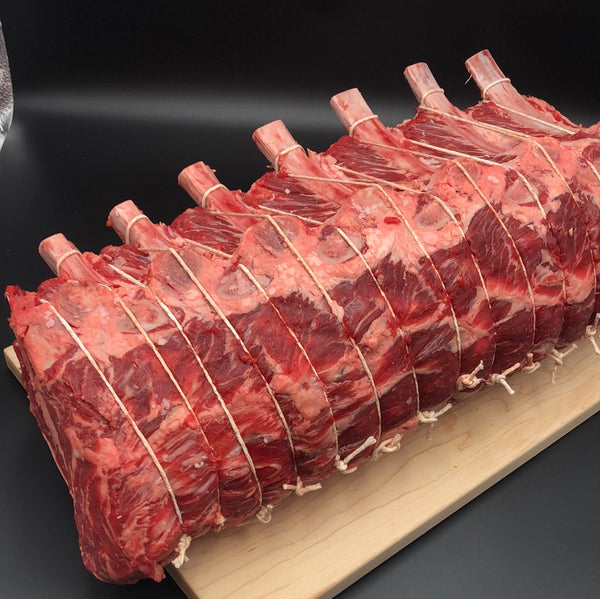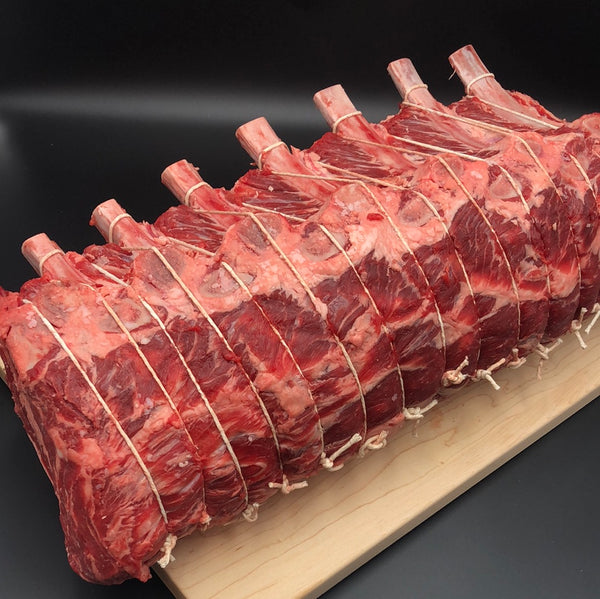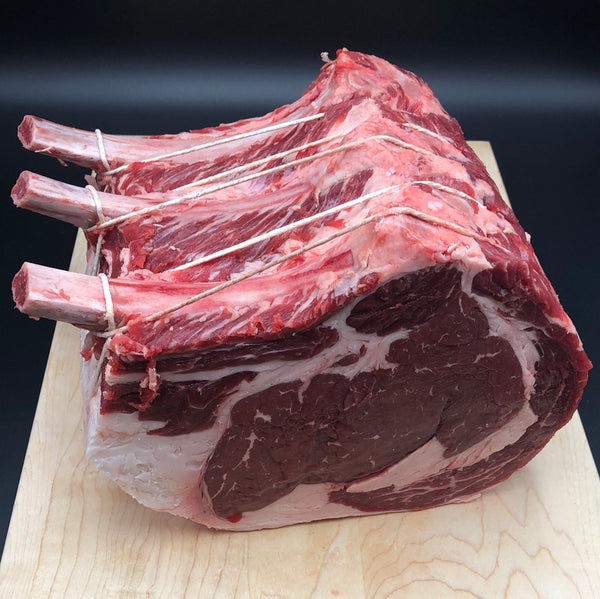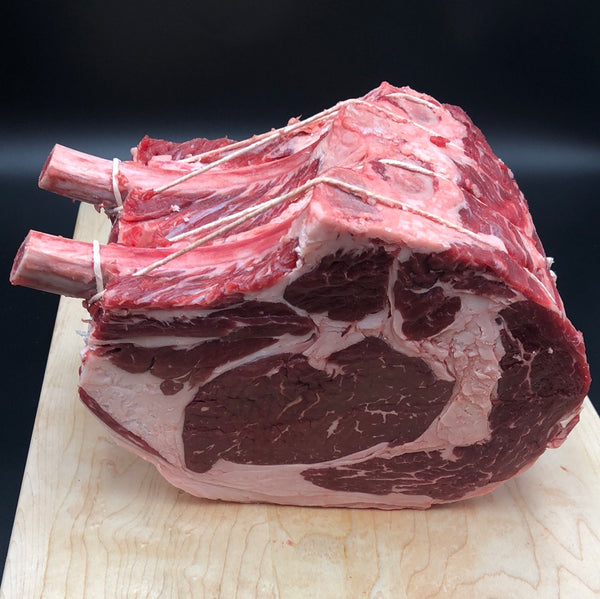 AAA PRIME RIB ROAST DEPOSIT
A great choice for a roast beef dinner! Choose Prime Rib Roast Roast when you're looking for a top quality cut of meat that can be smoked, oven roasted, rotisserie, or slow cooked! 
It is a more well marbled cut of meat and when cooked properly is one of the most tender and tastiest roasts available! This is a common choice for special occasions. 
We love cooking this roast low and slow (set your oven, smoker, or bbq at 225F) with dry heat until the internal temperature reaches 129-135F. Don't forget to let it rest before you carve into it. 
Choose your size below and leave $15 deposit. We will contact you with the total price and you can pay the remaining balance upon delivery or during pick up. A '1 Bone Roast' Feeds about 2-3 people and weighs approximately 1.50-2.00 lb.

AAA Prime Rib Roast is currently at $59.99/kg.