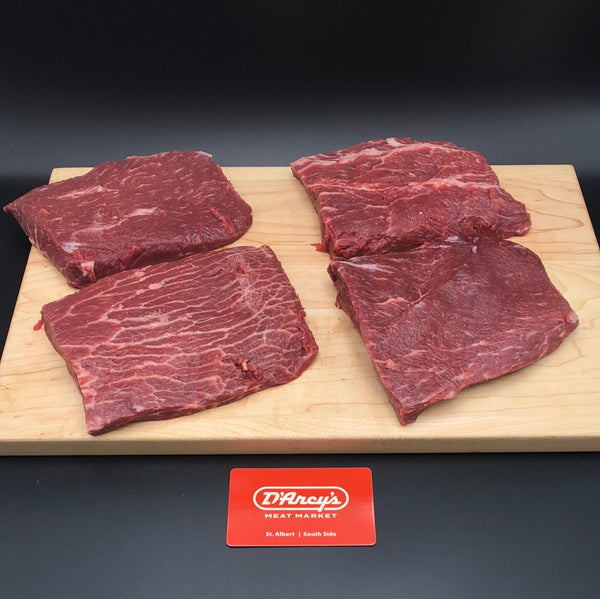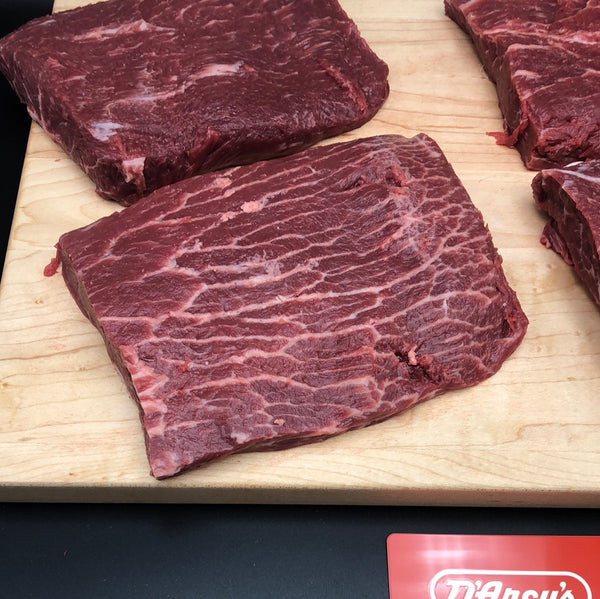 Flat Iron Steak is one of the most tender and lesser known cuts from a beef. It is typically very nicely marbled and is boneless. All flat irons come at about the same thickness hence the name. They are best when grilled or seared in a cast iron pan until 129F internal temp.
AAA Alberta beef has an excellent flavour, and tenderness. Our AAA Alberta beef is wet aged between 14-40 days which enhances the quality and eliminates the need for mechanical tenderizing. It is a great choice when looking for a less expensive option that is sure to impress (When compared to grass fed, certified organic, dry aged, or wagyu beef varieties).
*Online Pricing available in store by request only. Please see a team member.