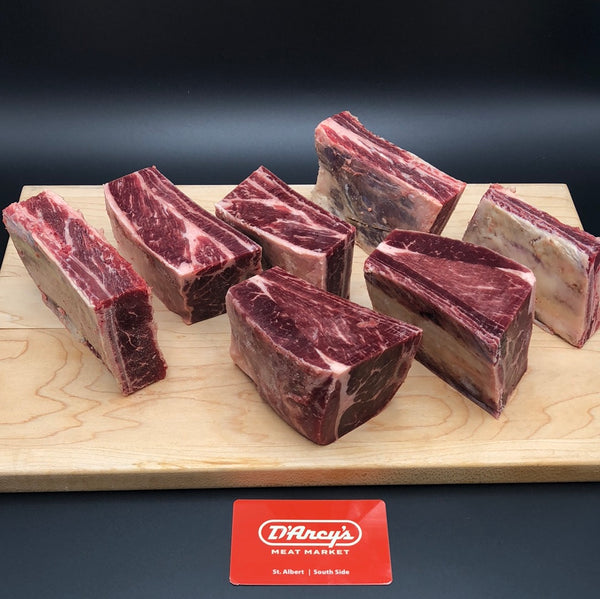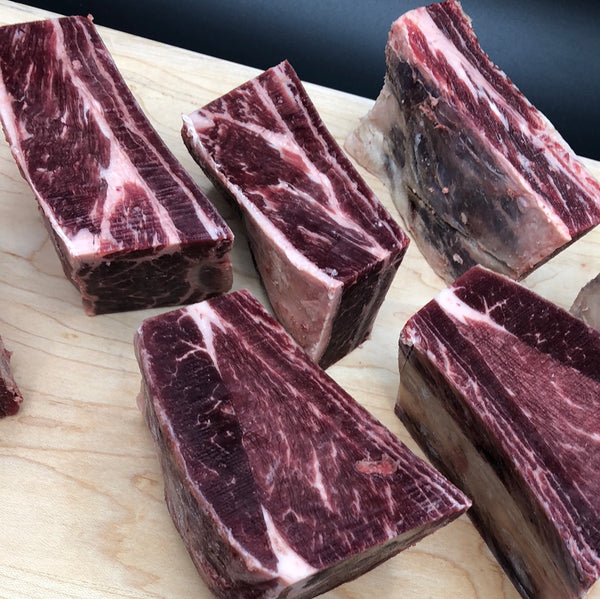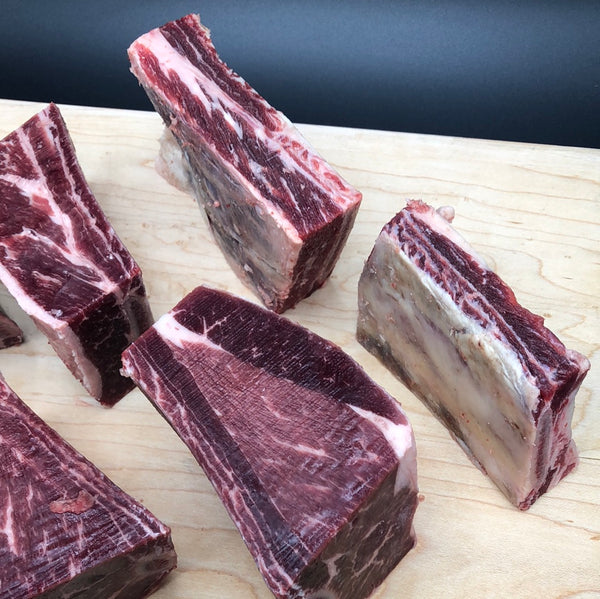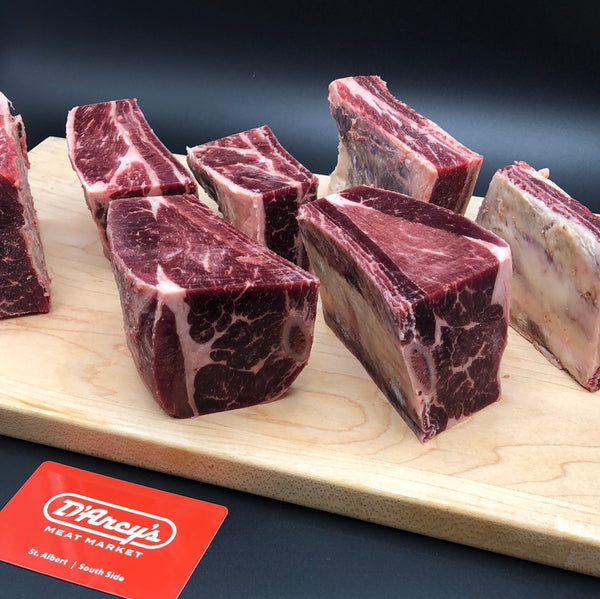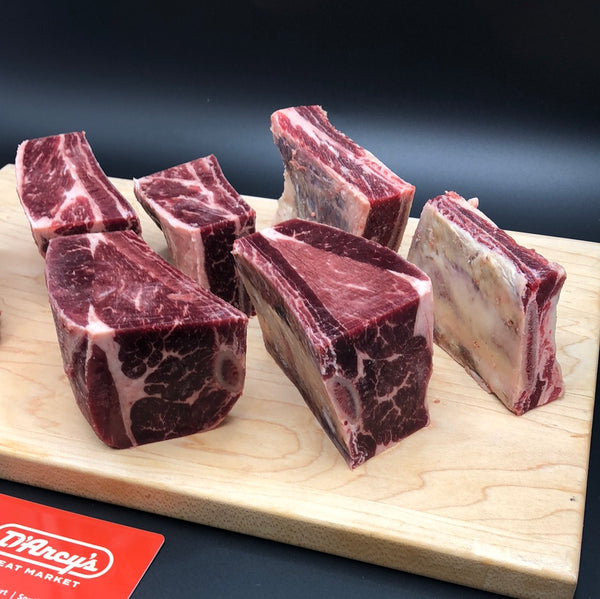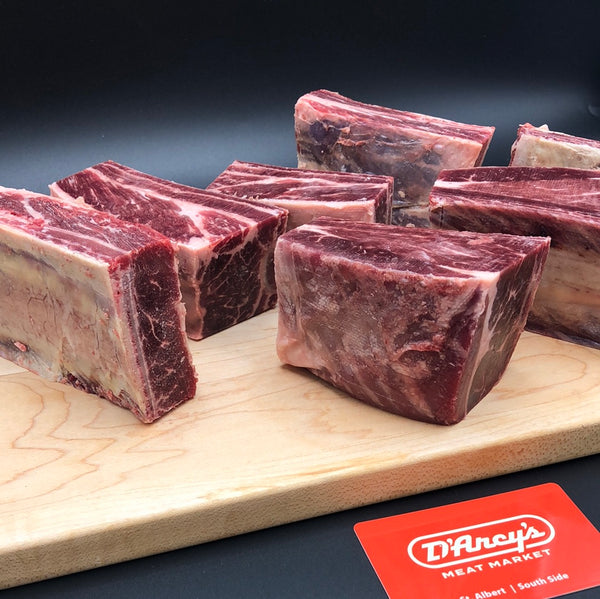 1lb. ENGLISH CUT BEEF SHORT RIBS
English Cut Beef Short Ribs are perfect for a fall or winter dinner. Cut into small rectangles this style of short rib is typically used to make slow cooked 'stew' type dinners. Short Ribs are aways a well marbled and fattier piece of meat. While this makes for a more tender and delicious dinner be sure to steer clear if your preferences are geared towards leaner offerings.
One pound (454g) of these feed approximately 2-3 adults.