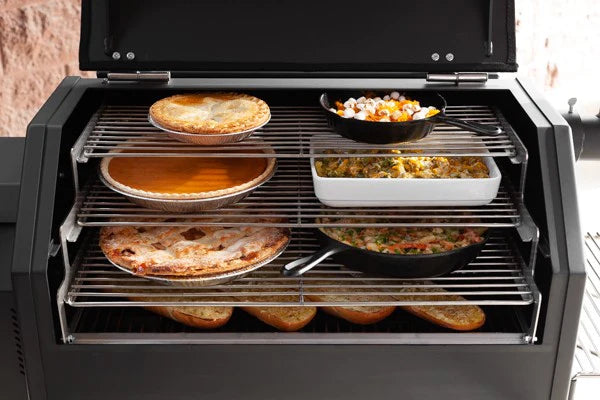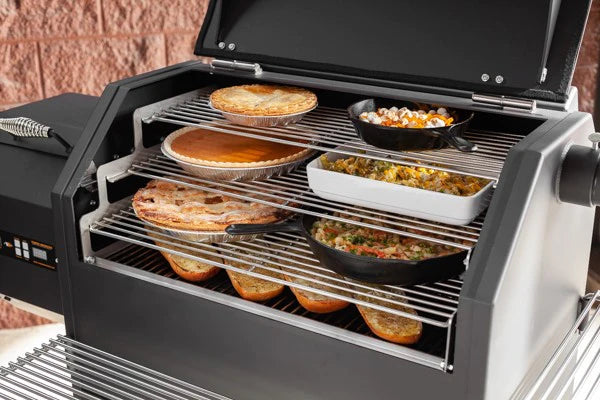 YS640 3-TIER WIRE SMOKING RACK
Need more cooking space to accommodate a larger gathering or a holiday meal? We can do that. The Yoder Smokers stainless steel three-tier smoking rack with sliding shelves will maximize the vertical cooking space of your YS640S pellet grill with zero effort. Simply remove the second shelf of your cooker, place this rack onto the lower cooking grates, and load it up. Each shelf is removable to allow for configuring space as needed so you can customize your cook.
Bottom Rack: 479 sq.in.  Middle Rack: 405 sq.in.  Top Rack: 241 sq.in.
27 7/8″ wide X 18 1/4″ deep X 10″ tall