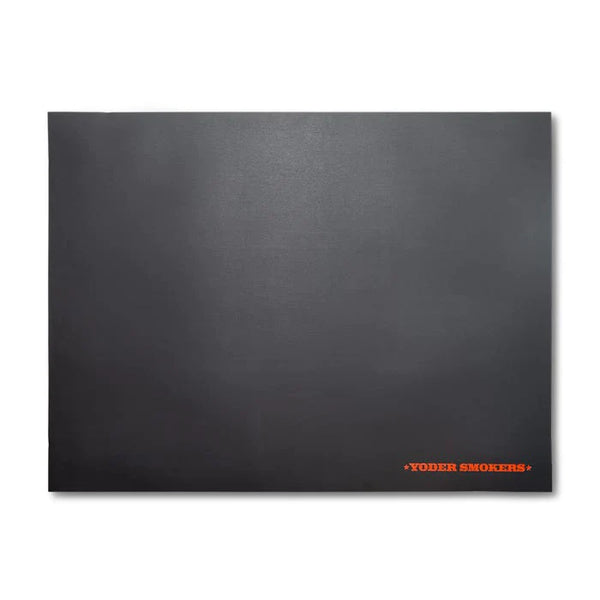 YODER SMOKERS 36X72 GRILL MAT
Protect your patio from grease drips and spills while representing your favorite grill brand. The Yoder Smokers heavy duty grill mats come in various sizes depending on your grill size.
Made in the USA of 100% recycled material, these mats are just under 1/4" thick. They are oil and grease resistant and will clean up well with soapy water. *UL 94 Flame Rating.
It is important to note that, due to the material used in these mats, they will have a rubbery odor when first laid out. This dissipates over a day or two before it is gone completely. We suggest unrolling them in a garage or outside instead of inside the home.