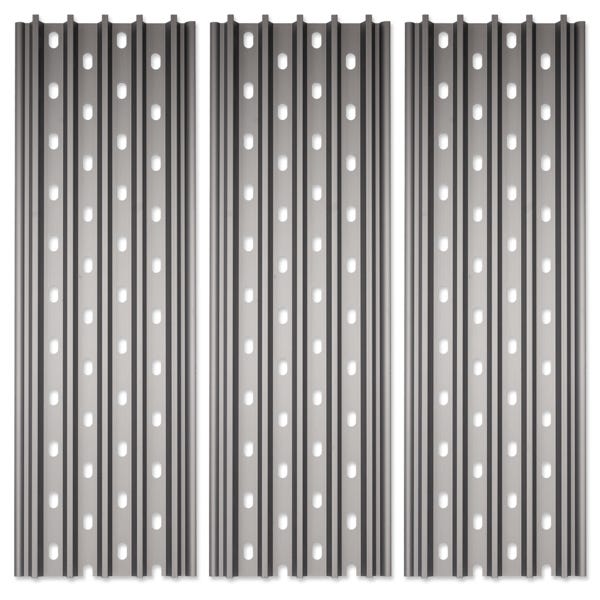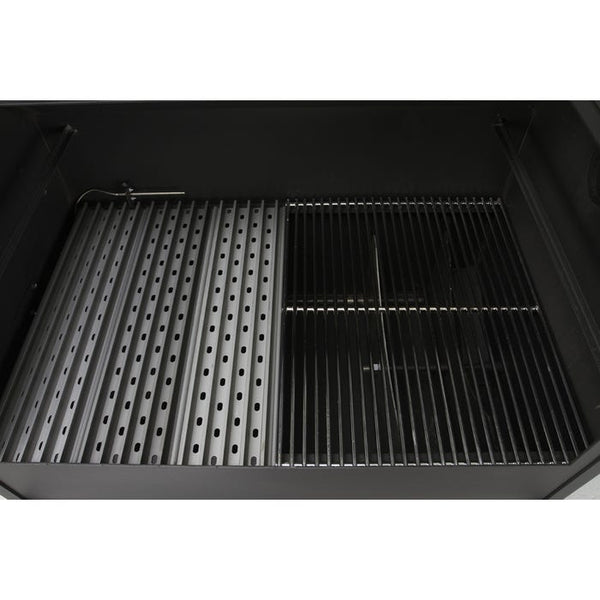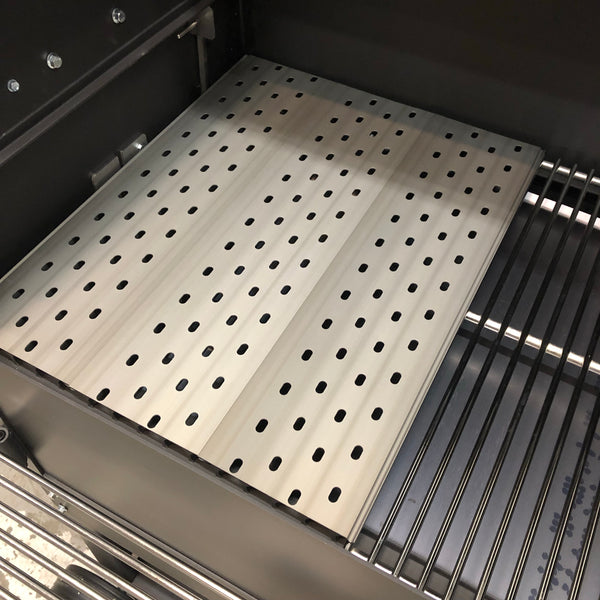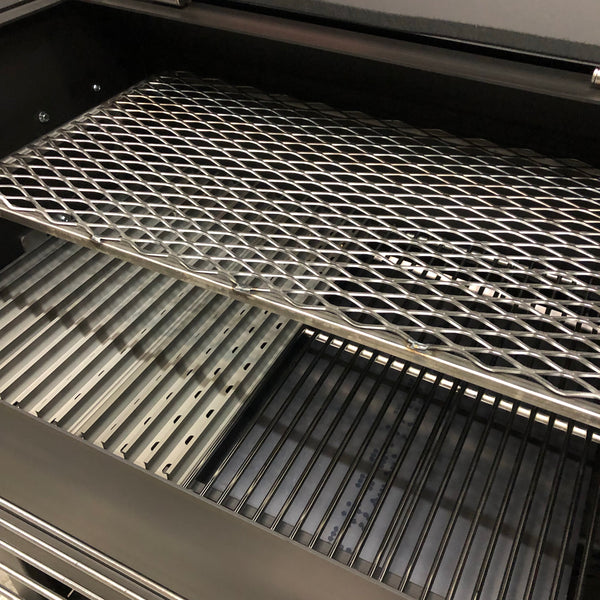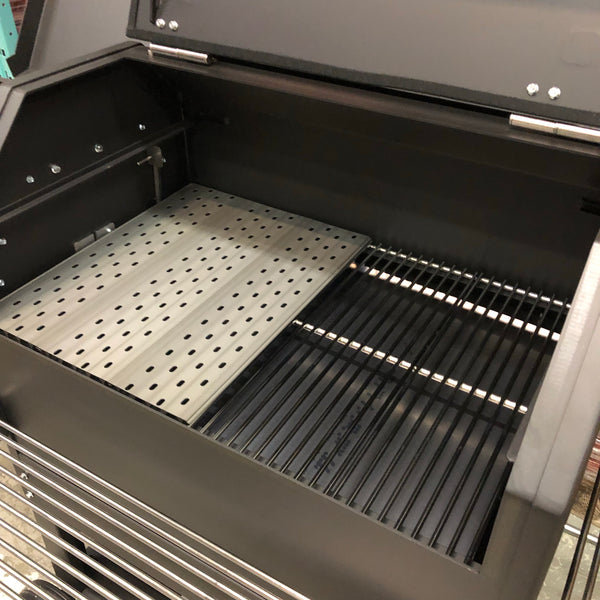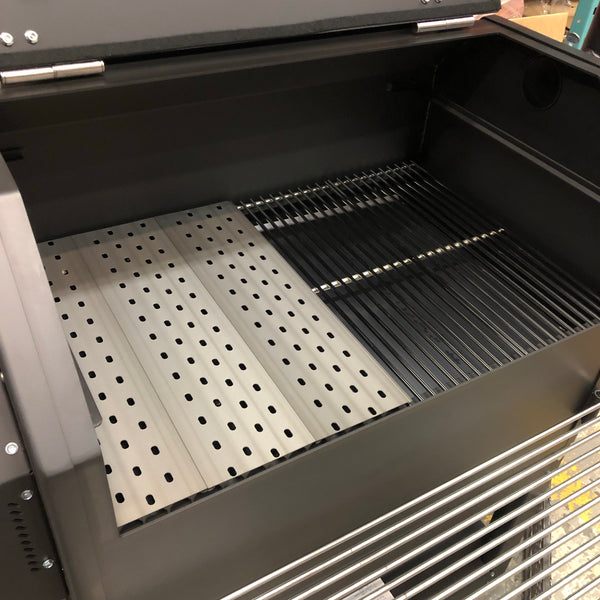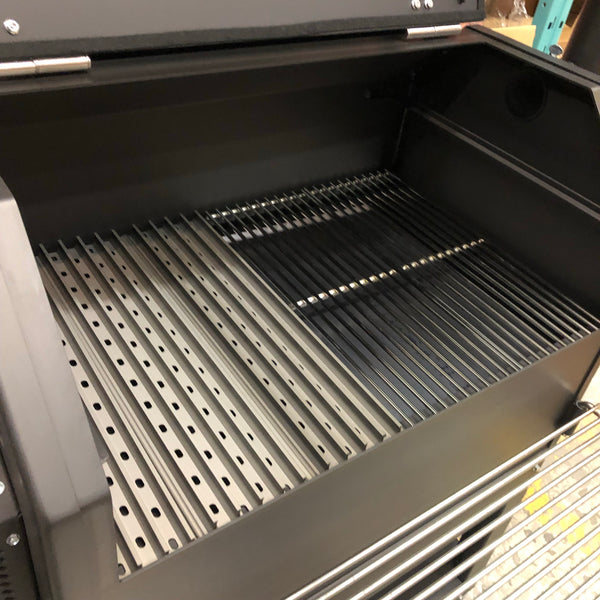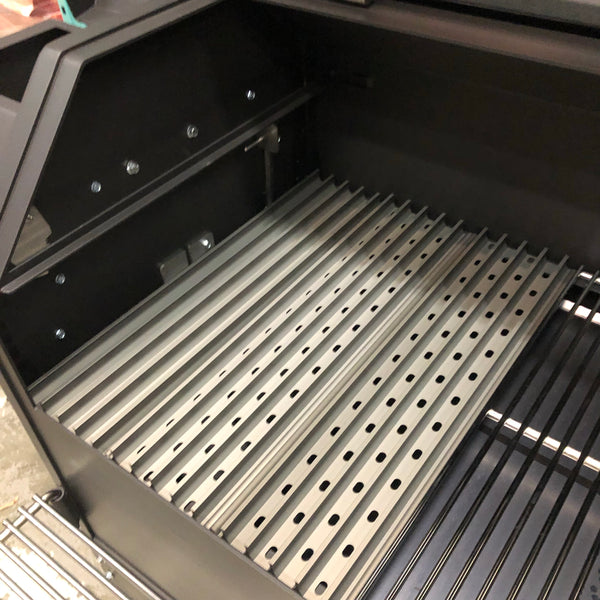 GrillGrate Set (3 grates)
Adding GrillGrates takes over-the-flame grilling to a whole new level on the S-Series grills with searing temperatures up to 700°F. Replacing three of your standard cooking grates, the patented GrillGrate aluminum design features raised rails on top, engineered to trap and concentrate heat. These rails create a perfect sear while the valleys capture falling juices, creating that sizzle for unparalleled over-the-flame flavor. The grates are also reversible, providing a flat top cooking surface for burgers, eggs or veggies. Constructed of hard-anodized aluminum, they will never rust so maintenance is a breeze.
Care and Cleaning: The first few times you grill, sparingly use grill spray or canola oil on your GrillGrates. ALWAYS oil your food before putting it on the grill. Avoid over cleaning your grates in the beginning to allow them to season and develop a non-stick coating. Grates will go from gray to light brown to black over time. Do not put in the dishwasher. Do not use oven cleaner or harsh caustic cleaners. Avoid prolonged exposure to very high heats (850°F +) can warp your grates over time. For the occasional deep-clean, GrillGrates can be cleaned in the sink or washtub. Use GrillGrates with a few panels right side up and a few panels flipped upside down. Creating an area on your grill that serves as a griddle. By occasionally rotating grates, they will self-clean.
For a YS640, one set of grates (3 interlocking grates) fills out half of the cooking chamber. An extra 3 will finish the set and cover the entire cooking surface.  
Set Includes: (3) 19.5" GrillGrate Panels
Assembled Dimensions: 19.5" Deep by 15.375" Wide