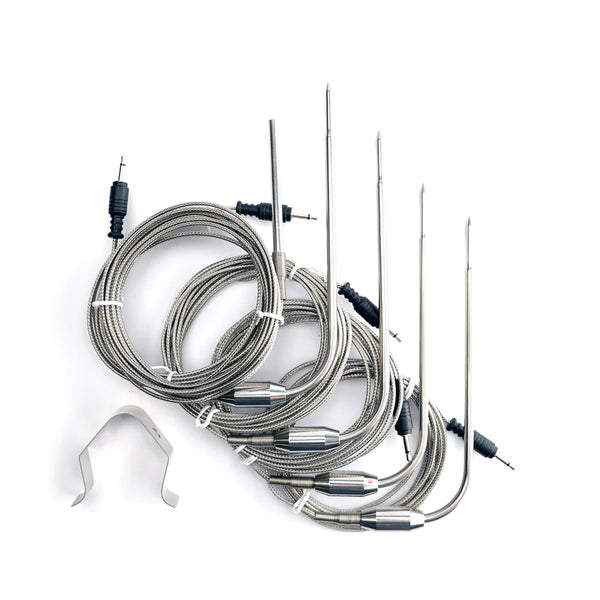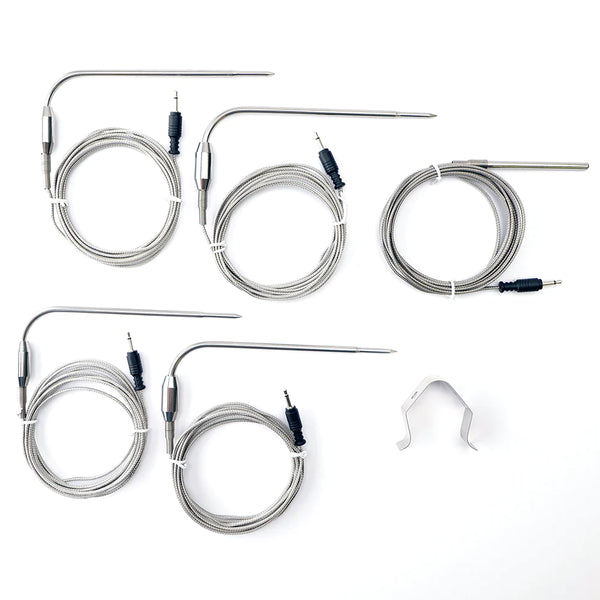 FIREBOARD EXTREME PROBE PACK
Upgrade to the Extreme Kit!
5 Pack of FireBoard Probes – (4) SF311T Food Probes and (1) SANT311T Ambient Probe. Grill clip included.
DESCRIPTION
For customers who would like to have a full complement of probes, the Extreme Probe Pack + standard FireBoard kit provides the ability to monitor up to 6 channels of food temperatures. All probes can be mixed and matched and used together. Priced to include a free probe compared to purchasing individually.
All 100K Thermistor probes.