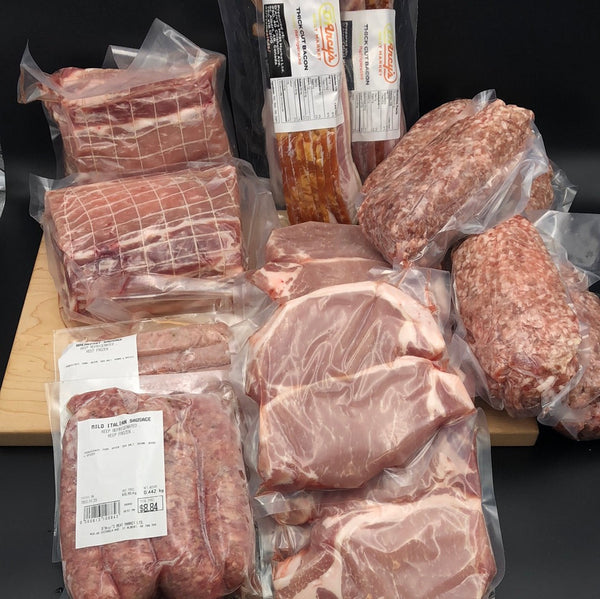 Put some pork on your fork!This pack is a great deal on some top quality Alberta Pork! You've got chops, roasts, bacon, sausage and ground.
 
Pork Pack includes:
5lb. Boneless Pork Loin Chops 
5lb. Boneless Pork Loin Roasts
5lb. Lean Ground Pork
2lb. Thick Cut Side Bacon
2lb. Pork Sausage
(Mix and Match Your Sausages and Choose 2 from: Garlic Sausage, Regular Smokies, Original Recipe Hot Dogs, Mild Italian, Hot Italian Sausage, Mexican Chorizo, Breakfast, Maple Breakfast, Spanish Chorizo, Bratwurst, Medisterpolse, Brazilian Linguica, or Greek Loukaniko).