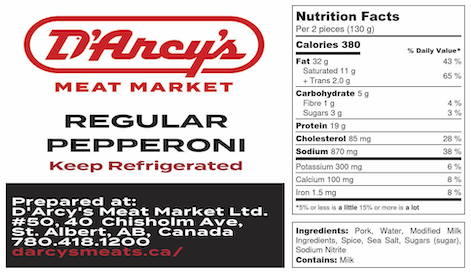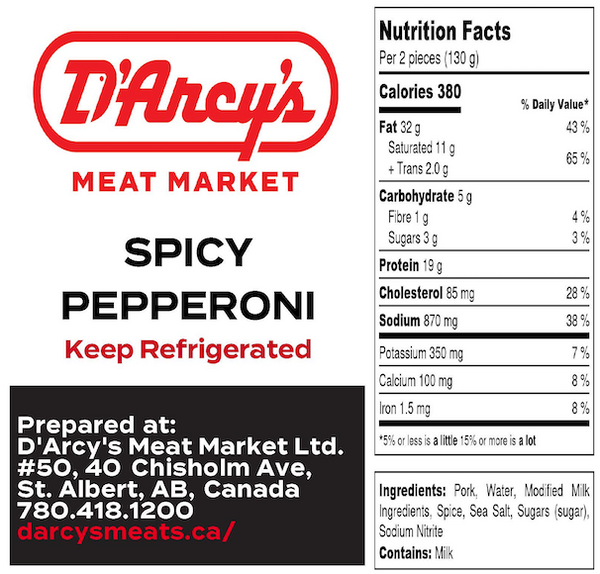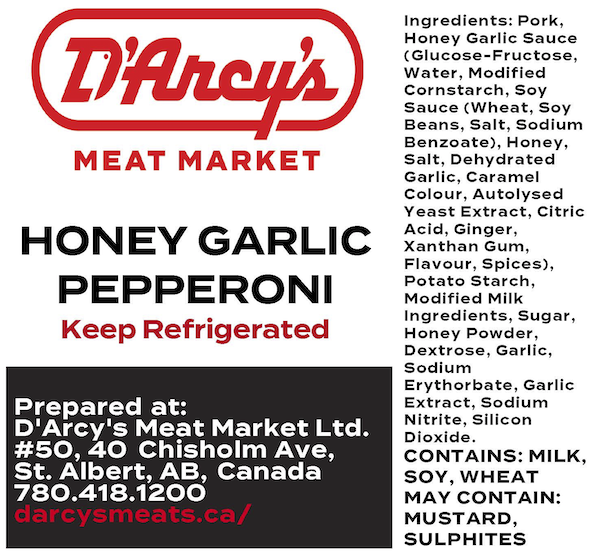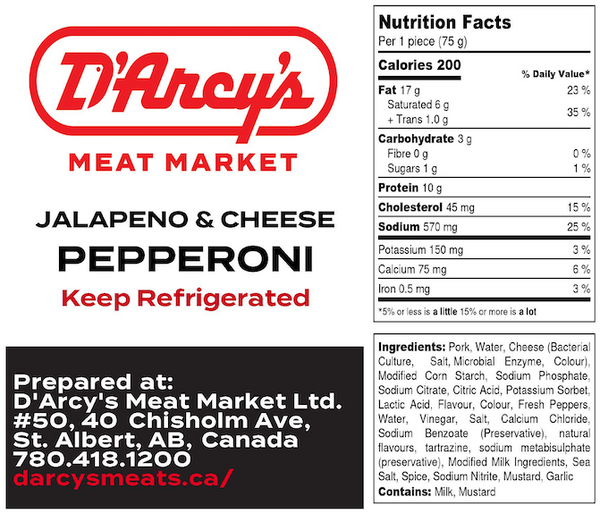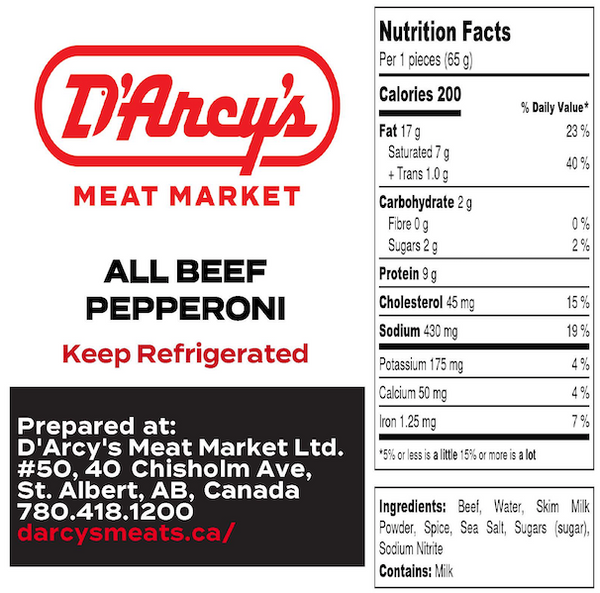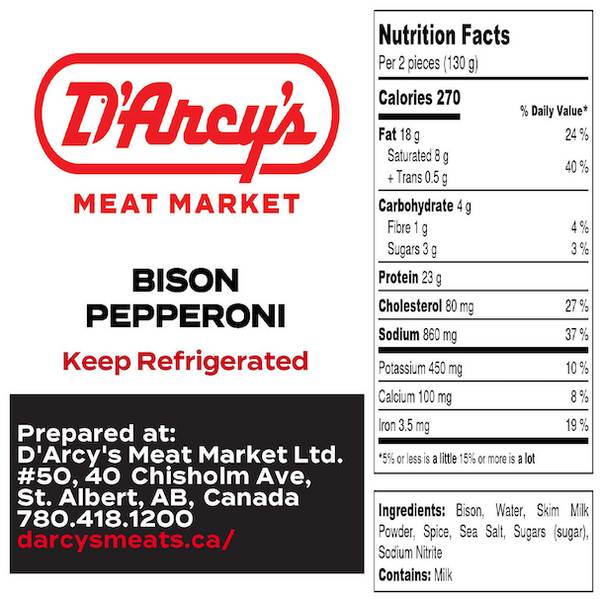 Our Pepperoni is a great snack food that is perfect for lunches or on a meat and cheese platter. They can be eaten cold but feel free to warm them up over the campfire, on your smoker, or in your microwave before serving!
Each Pack contains 5 sticks of pepperoni at 200g or more per pack. 
In store pricing may differ. Online pricing is available by request only.  Please see a team member in store if needed.