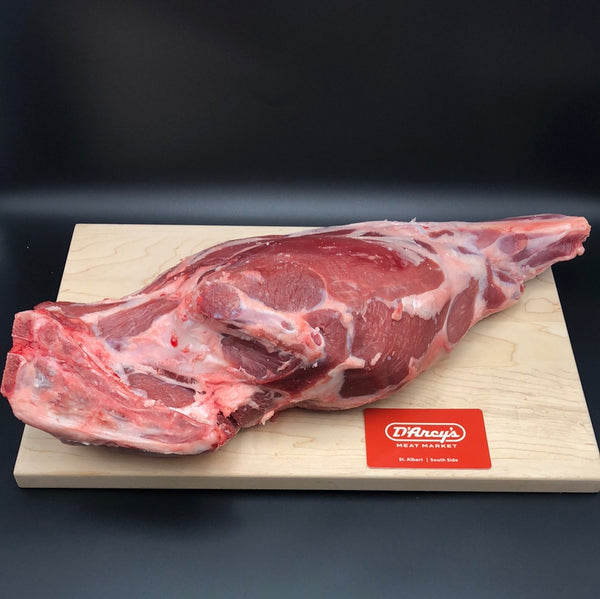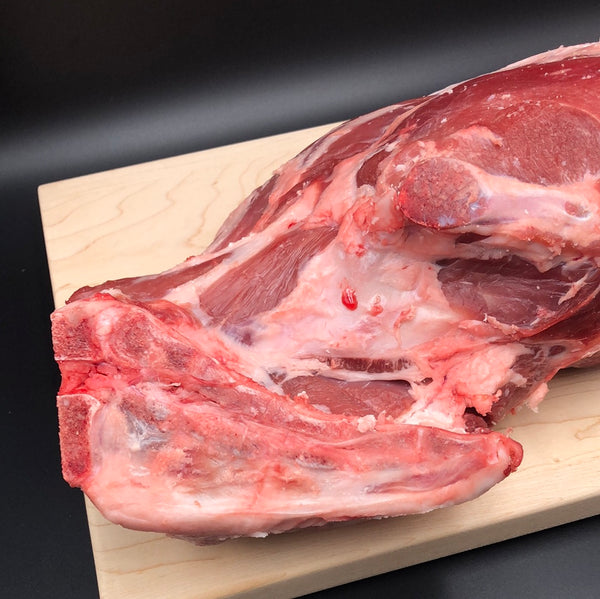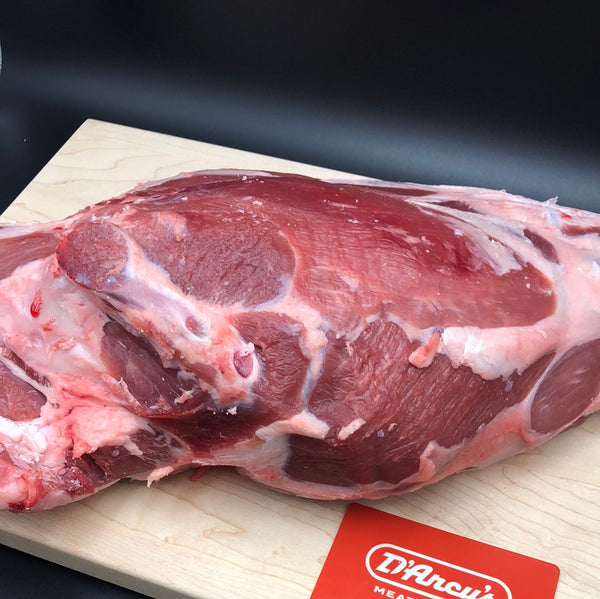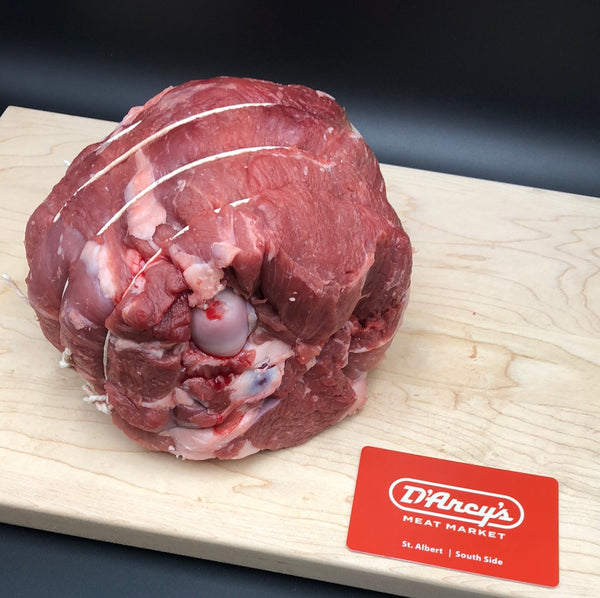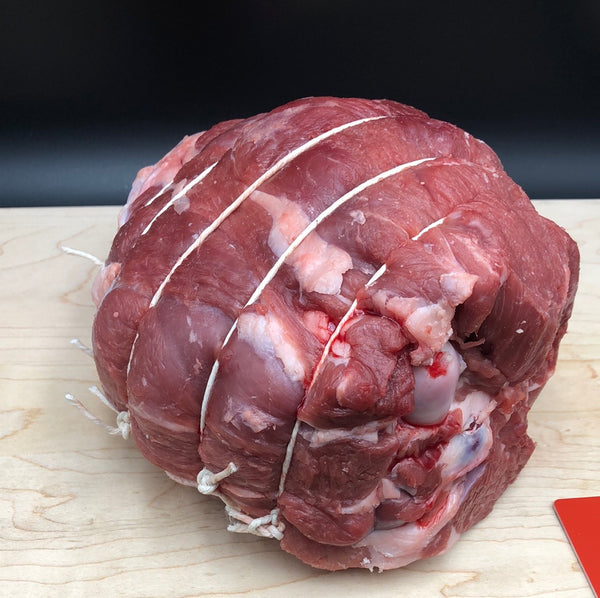 Our Bone In Leg of Lamb is perfect for a Sunday dinner or when you need to feed a large group. 
Leg of Lamb can be cooked medium rare and we recommend roasting low and slow in you oven, bbq, or smoker. Aim for an internal temperature of 130F-135F. 
Its a leaner cut of meat, as far as lamb goes, so if you're looking for a more marbled option head over to our Boneless Lamb Shoulder. 
We source our lamb from either Camerose or Innisfail, Alberta.