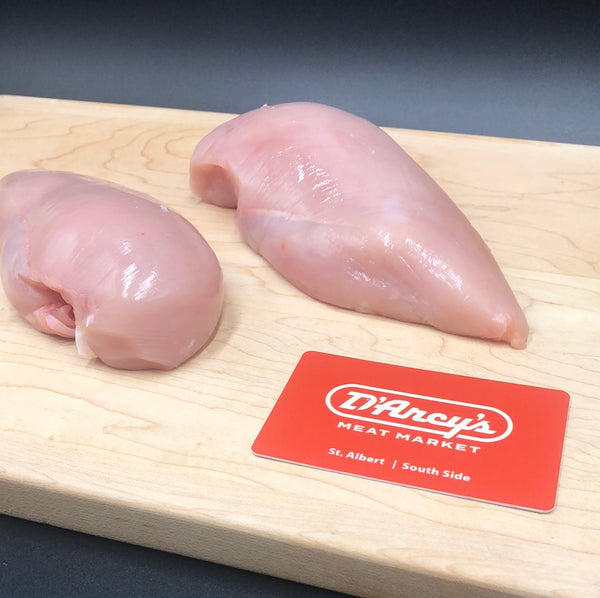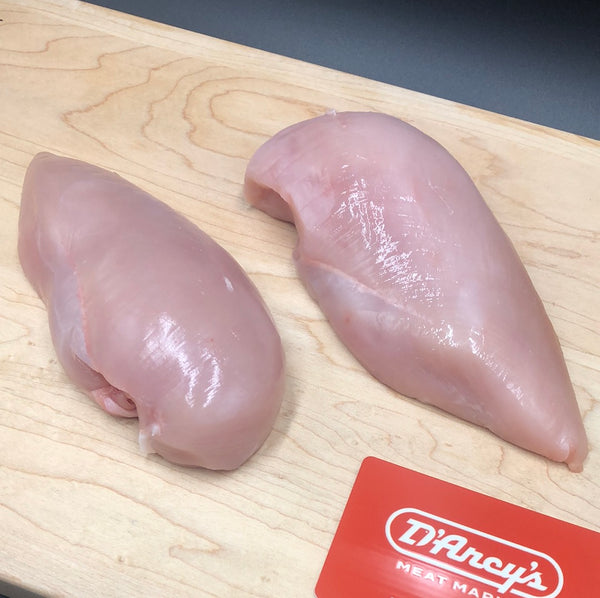 BONELESS SKINLESS CHICKEN BREAST
Our Farm Fresh Chicken is raised less than an hour away from our St. Albert store!
We get fresh chickens delivered each week and they are a huge hit with our customers! Try some and you'll be sure to taste the difference from a typical grocery store chicken! 
Sold as an individual chicken breasts. Be sure to increase the quantity to get the number of pieces you need. On average 1 small chicken breast weighs 227 grams (8oz) and 1 large chicken breast weighs 369 grams (13oz).