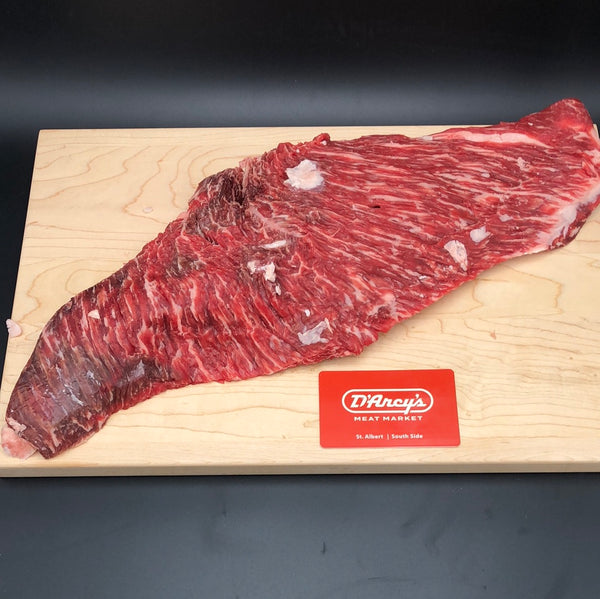 Bavette is a supercharged flank steak. It is thicker, more marbled, and more tender than the latter. 
It can also be known as Flap Steak, Vacio, and Bottom Sirloin. 
Try it on the bbq, charcoal grill, or smoker cooked to a medium rare and then serve it family style. Don't forget to slice it against the grain (long ways).