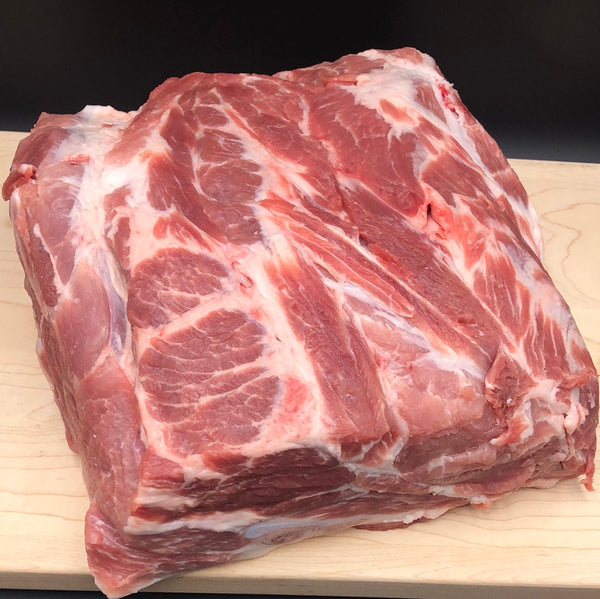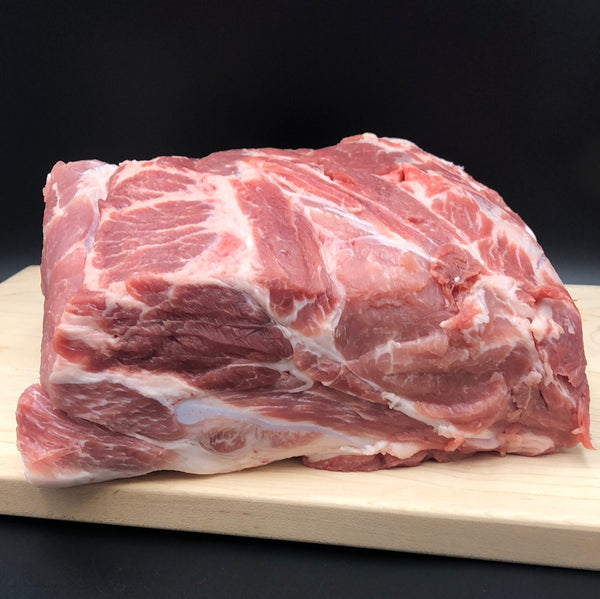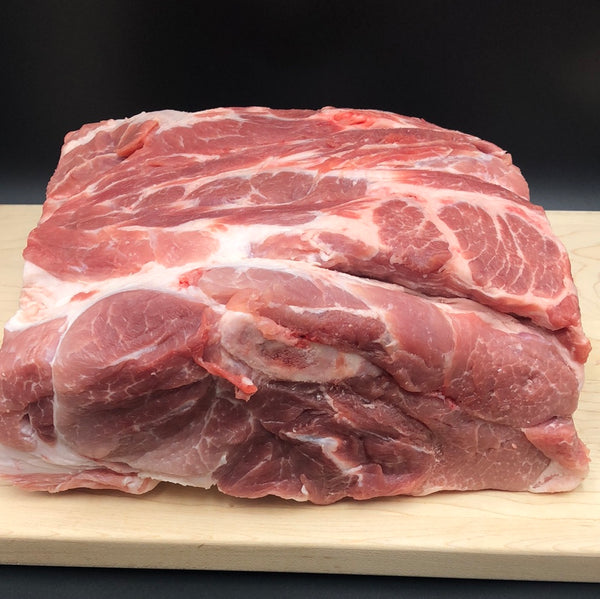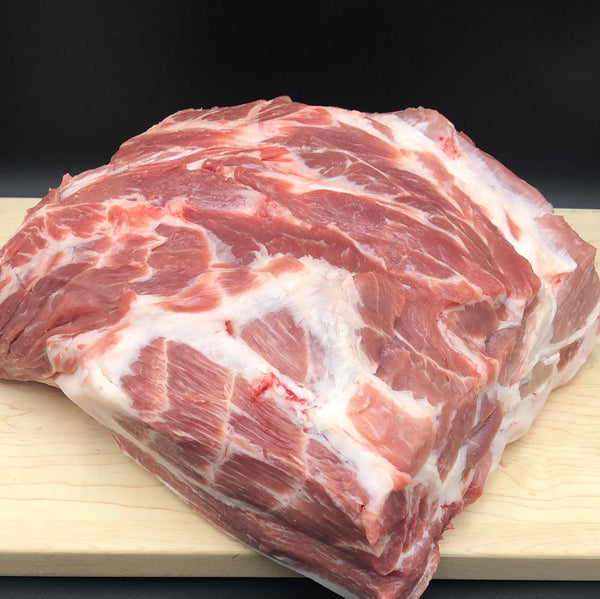 Pork Shoulder is a great choice for pulled pork. They are best when cooked low and slow on a smoker or in a slow cooker. 
For Pulled Pork we recommend using a meat thermometer and aiming for an internal temperature of 203F. Do not cook on high heat and plan for a long cooking time.

We recommend about 8oz (1/2 pound) per adult. The style of pork shoulder we sell can also be known as Pork Butt, Boston Butt, or Pork Blade. 
Our pork is sourced locally from either Camerose, Red Deer, or Ponoka, Alberta.