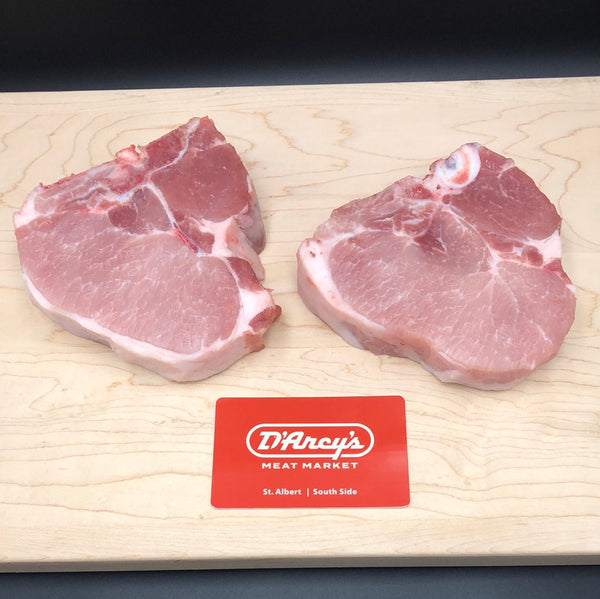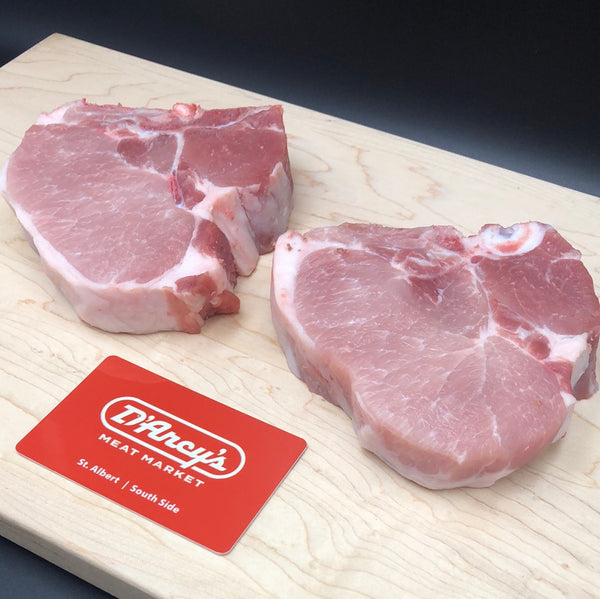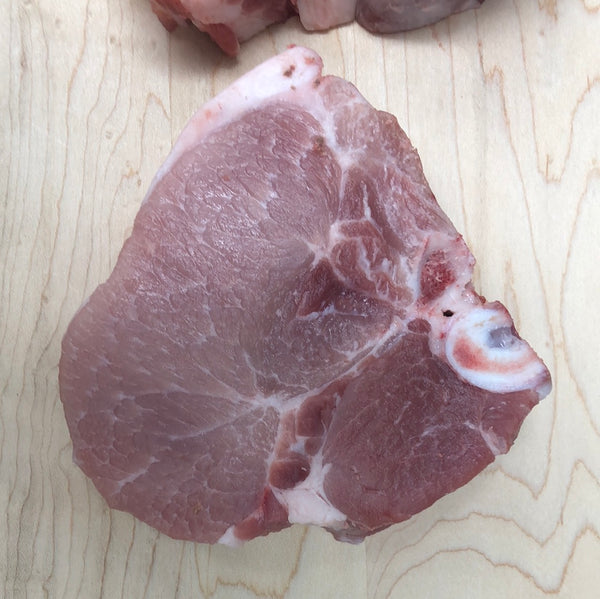 Bone in Center Cut Pork Chops are a great choice for an easy and delicious meal. They can be barbecued or seared in a cast iron pan for great results.
Pork chops are safe to eat at a minimum internal temperature of 145F. Be sure to use a meat thermometer to ensure the chops are cooked perfectly. You'll have juicy, tender, and delicious pork every time! 
An 8 - 10 oz chop will be around 3/4" - 1" thick. 
Our pork is sourced locally from either Camerose, Red Deer, or Ponoka, Alberta.