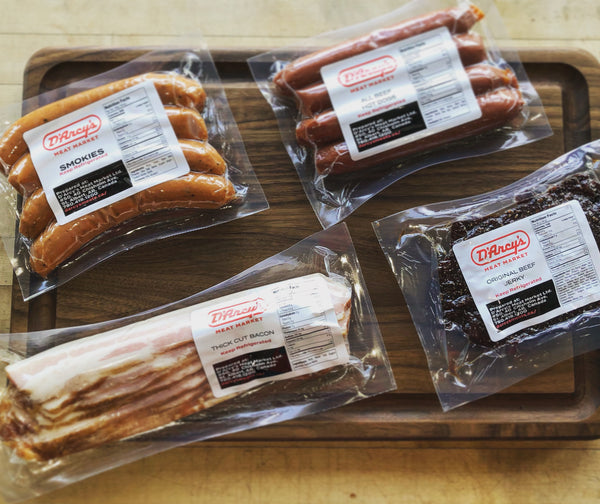 SAUSAGE, BACON, BURGERS, HAM, and MORE...
D'Arcy's Meat Market sells more than just uncooked cuts of meat – we also have  prepared dishes, snack foods, and delicious options like sausage, pepperoni, jerky, hamburgers, ham, and several types of bacon!
OUR HOUSE MADE SPECIALTIES are made by us from scratch using local meats and ingredients. Our skilled team was even the recipient of Edmonton's Best Sausage Award in 2021 where we beat out 11 other butcher shops to earn the title for our popular Bratwurst Sausage. 

Our pepperoni sticks, jerky, and ring sausages are great for an easy and tasty addition to Work or School Lunches.