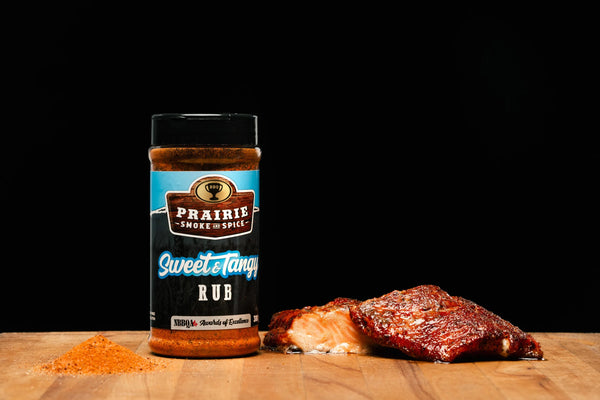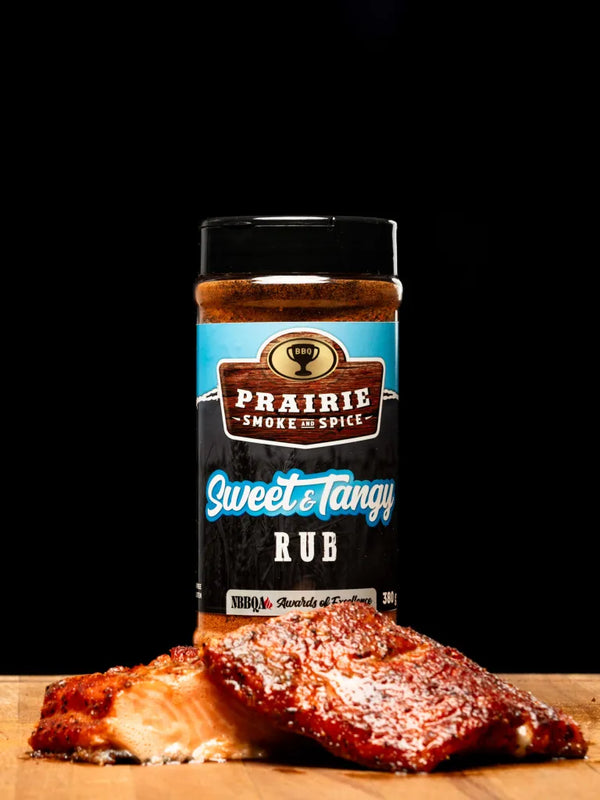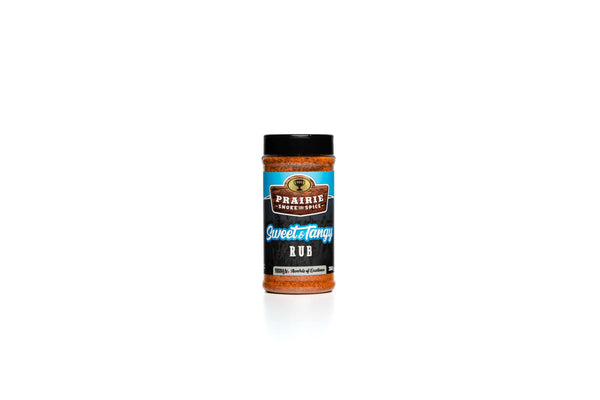 Prairie Smoke & Spice - Sweet & Tangy Rub
Add some zing to your food! This rub will capture the attention of your taste buds and leave you wanting more. It was designed for chicken but works very well with all cuts of pork and poultry.

Directions: Apply to all cuts of pork or chicken. Cook with indirect heat to ensure rub does not burn before food is finished cooking.
- 380g Shaker