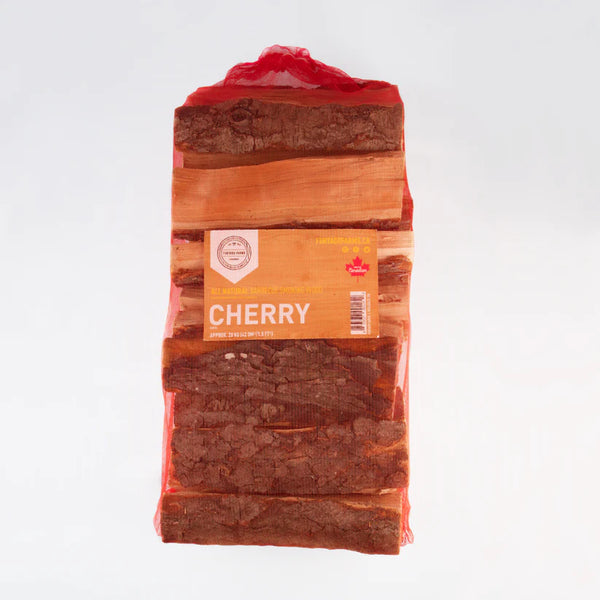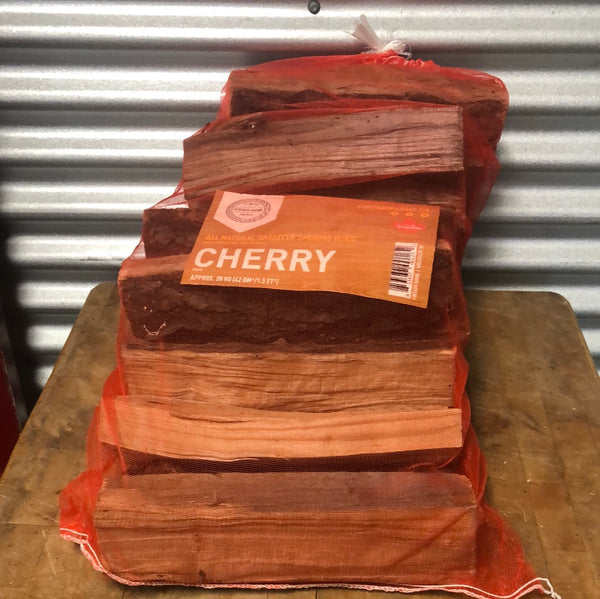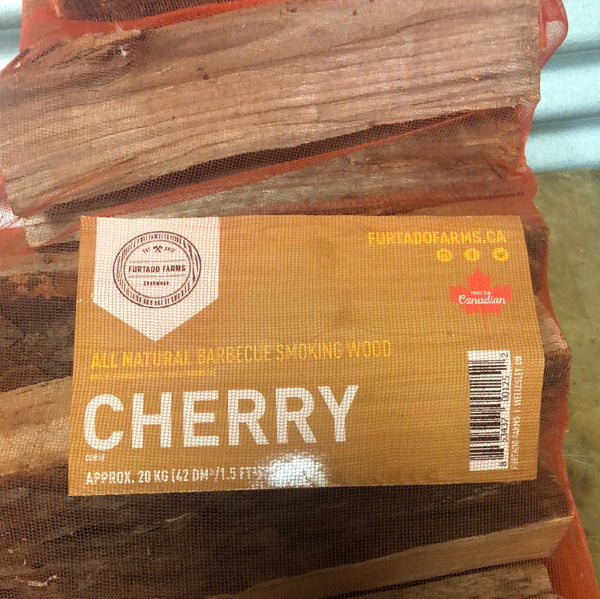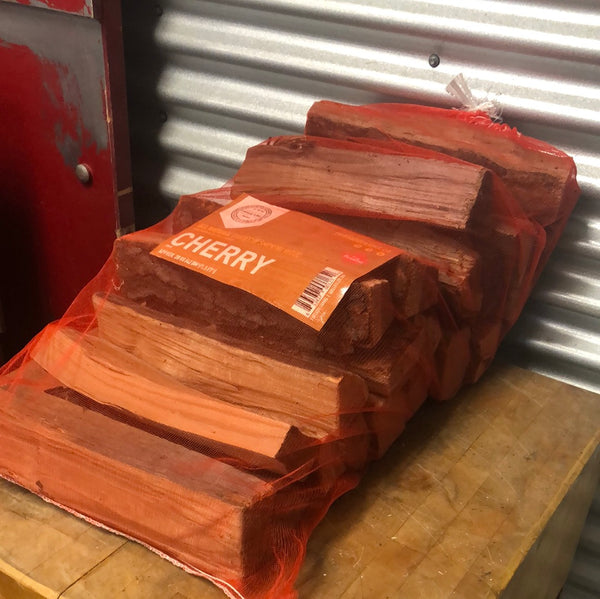 FURTADO FARMS CHERRY COOKWOOD 20kg
Cherry Logs produce a medium sweet smoke that produces a great smoke ring and color to the meat. Great with beef, pork and fish. It's often blended with other woods for extra depth of flavor.
These Cookwood Logs are seasoned one year at a minimum in the great outdoors. They're cut into 12″ lengths and split into a diameter of approximately 2″-4″ to fit most smoker fireboxes.
The logs are perfect for offset smokers, barrel smokers, charcoal and wood grills, as well as pizza ovens.
With a lower moisture content, they burn hotter and longer producing maximum heat output all while providing plenty of smoke and flavour in the process.
They're great for starting a fire, burning logs down into coals and grilling over, creating 100% natural coals for cooking!