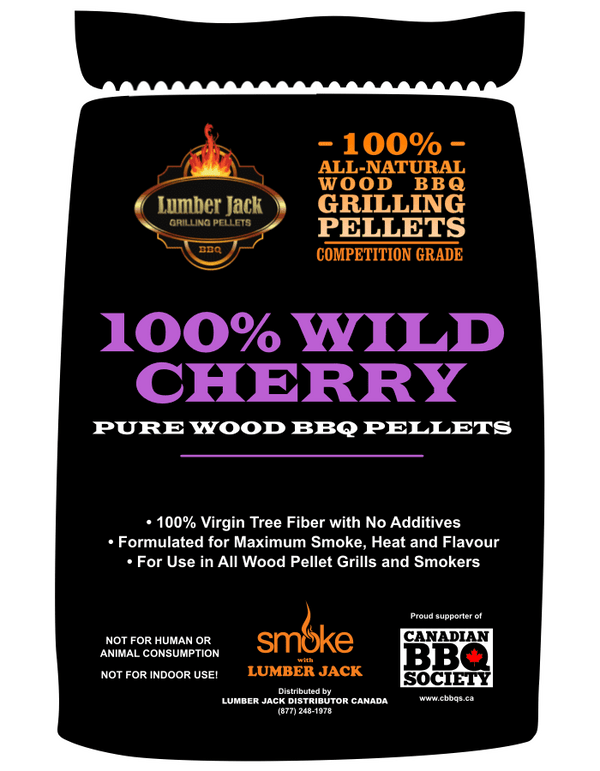 100% Wild Cherry Lumberjack Pellets 20lb.
Made of naturally occurring wild cherry trees, our 100% wild cherry wood pellets are a favorite among many for the sweet, fruity smoke that it provides. It also gives your food a nice hint of rosy color.
Pairs with:
pork
poultry
game
duck
baking
cheese
DESCRIPTION
Cherry wood is included in several of our blended pellets, including Competition Blend, Supreme Blend, Sweetwood Blend, Timberline Blend and Fruitwood Blend. It is also a great variety to mix with other pellets and create your own custom blend.
100% wild cherry tree wood
Made from 100% pure wild cherry tree flavourful wood chips, not residual sawdust.
Consists of the bark and cambium layer of trees where the most flavour in a tree resides.
Smaller diameter to create a hotter burn and more smoke with more surface area.
No oils, sprays, fillers, binders, or artificial ingredients. Just 100% All-Natural Wood!
Sourced from wild, naturally occurring wild cherry trees which have never had pesticide applied