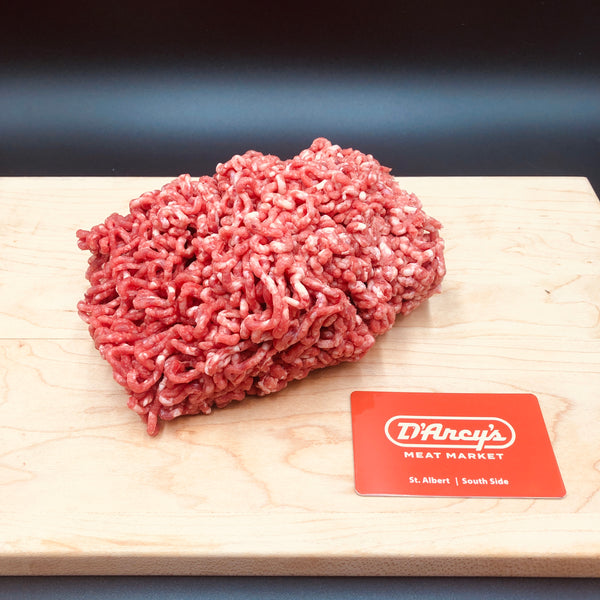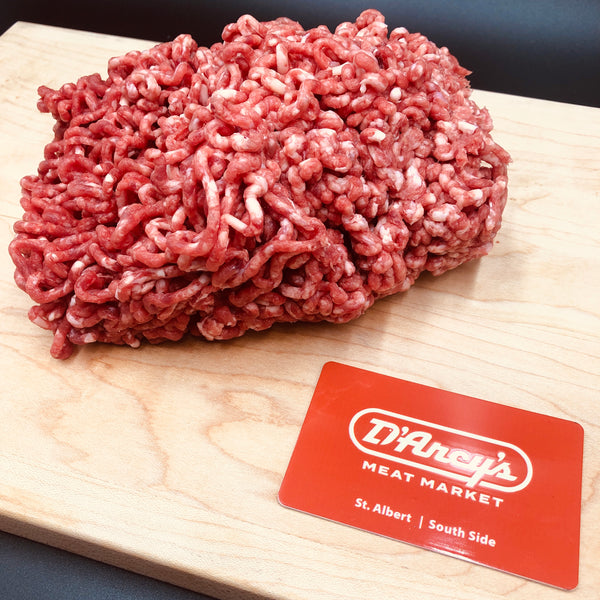 GRASS FED LEAN GROUND BEEF
Our grass fed and finished beef is raised just north of St. Albert, AB by the Jubenville family this is the healthiest choice of beef. It has a lower fat content and an earthy rich flavour. Grass Fed Beef will taste and smell slightly different than conventionally raised Alberta Beef (grain fed).

Each package is 1lb. or more. The Jubenville farm is certified organic and certified humane. 
*Pricing may vary in store.