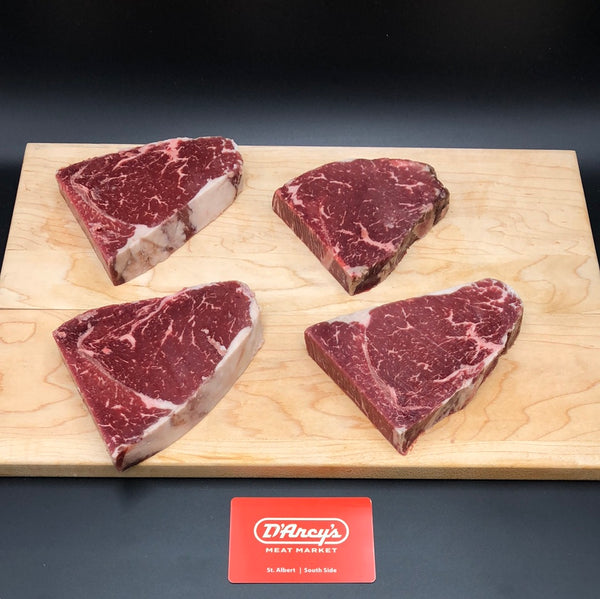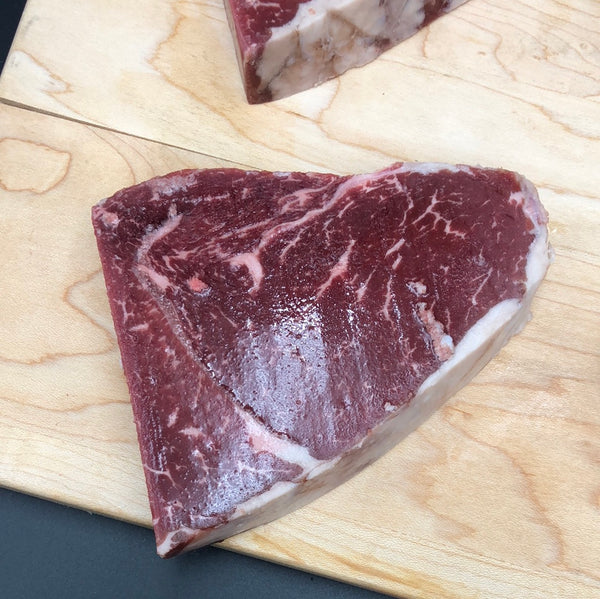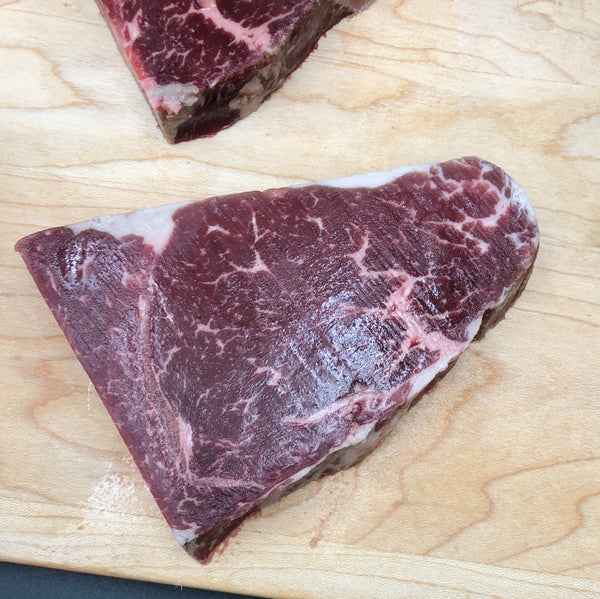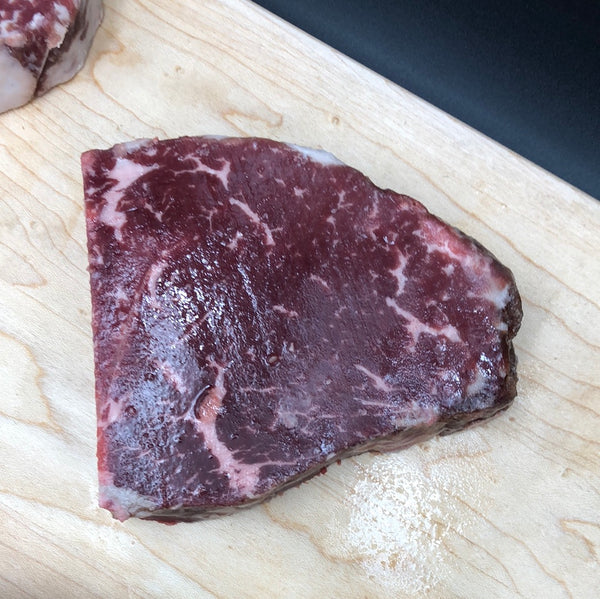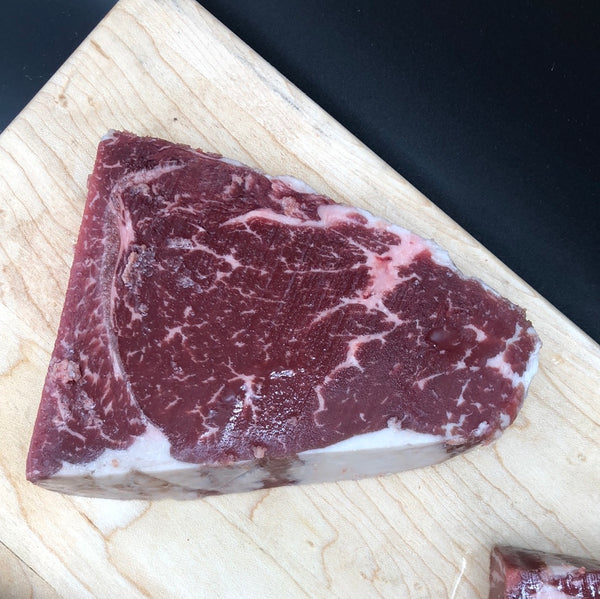 AUSTRALIAN WAGYU TOP SIRLOIN STEAK
Our Australian Wagyu Top Sirloin is produced from Pureblood Wagyu Cattle and has a marbling score (MBS) of 6-7+. Each portion is 1" thick and comes frozen. 
We're proud to offer an amazing selection of Japanese, Australian, and Albert Raised Wagyu beef here at D'Arcy's Meat Market. Add these three types of Wagyu to your bucket list and experience the best beef the world has to offer. 
Australian Ranchers have been doing a fantastic job raising high quality Wagyu beef for quite some time now. While Japanese Wagyu is considered the best in the world, Australia is often regarded as the next best thing.
The MBS Scale ranges from 1-12 with 9+ typically being the highest grade of Australian Wagyu we can find in Canada. Top sirloin is not as heavily marbled as other cuts of wagyu so feel free to enjoy an entire steak.