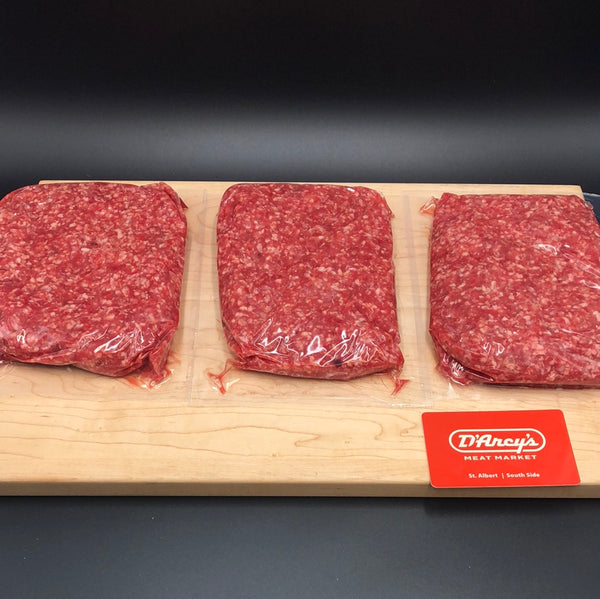 We make our ground chuck from scratch. It's sourced locally and we grind and wrap it in house. 
Ground Chuck is a bit fattier then lean ground beef but you can't beat the exceptional flavour that comes from this specific area of the beef! It's a staple in top quality burgers, chilies, and any recipe that needs a bit more quality. The three pounds of ground chuck are wrapped individually in 2-4 packages. 
Its on sale right now for a limited time!